During this past year I have  learned a lot  about how my point of view is different from that of a new forex trader. After developing my trading knowledge for years and achieving a good amount of experience in the field of algorithmic trading design and implementation I can now see some of the worse problems of new traders, the reasons why many get lost within trading and why so many quit in desperation or lose tens of thousands of dollars before – if ever -achieving long term profitability through automated trading. Through the past few days I have been thinking about some FACTS I would have liked to know when I started trading and using automated trading systems which might have changed the way in which I looked at this field to begin with.
Through today's post I will share with you some FACTS about the world of retail forex trading which I hope you can make a part of your basic forex knowledge. I would like to emphasize here that the information I am sharing with you here is the consequence of a lot of research and experience and definitely all of it is factual to the best of my knowledge (if you would like share any information you think I might be missing please kindly share it within the comments). These are the ten FACTS I believe all new traders should know :
1. No one who I know lives from trading does so through commercial automated trading systems. I have searched high and low, up and down, looked into forums, consulted accounts auditing firms, websites, etc and I can tell you that I have not found a SINGLE person who lives from commercial automated trading systems. I haven't been able to find a single individual out there who lives from the trading of regular commercial trading systems like Megadroid, Fap Turbo, etc. As a matter of fact from the people I know who live from trading only a few do so from automated trading and absolutely none do so through commercial automated trading systems. If you know anyone who does, please live a comment so that I can run an interview :o)
–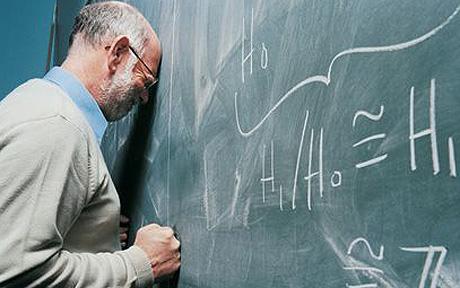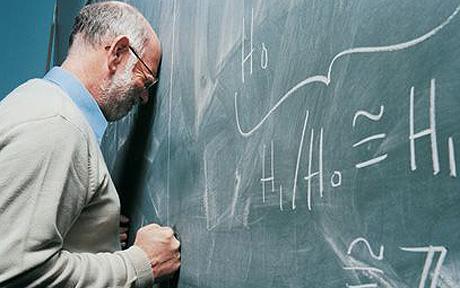 –
2. All people who I know live from automated trading develop their own systems. From all the people out there who live from automated trading I know, I can tell you that ALL of them develop their own trading strategies. It has been clear for me since late 2007 that living from algorithmic trading requires you to develop your own strategies since achieving success not only requires systems that can make money but an in-depth understanding of what they are doing so that they can be traded successfully. This does not mean that you need to know when to "enable" the system but that you need to understand what the system's statistical characteristics are and when the system falls outside what is considered normal for it.
3. Every single automated trading system launched in 2007-2008 has forfeited its original promises. There is currently NO single EA on the market which has a 3 year audited track record that shows it was able to stand up to its initial promises. All trading systems which where launched in 2007-2008 FAILED to fulfill their promises and left their users with nothing but absolutely inferior results or – in most cases – wiped accounts, financial pains and the ghastly presence of those strong selling promises which never came true. An EA seller is interested in you buying their system so they will NEVER emphasize risk but profits, exactly the opposite of what a professional does.
4. All automated trading systems fail, regardless of their complexity. All new traders seem to believe that there is just one "magic box" which will allow them to profit endlessly without much effort. When they acquire more experience they believe that they need "many boxes"  however  in the end reality is very simple : All automated trading systems fail. Period. How can you be successful if all systems are bound to fail ? Well the answer turns out to be extensive statistical analysis, continuous system design, continuous evaluation, large amounts diversification, in-depth understanding, etc.
5. There is no one I know who succeeded in automated trading without effort (and a lot of it!). All traders – even retail small ones – and firms I know who make their income through the use of algorithmic trading strategies do so through a lot of hard work and effort. There is no one zipping Margaritas at the beach while earning money who hasn't given the market at least one cup of sweat for each one of those cocktails, that is the nature of the business. Profiting from automated trading is a very desirable position and as such it is "reserved" to those who make the effort to understand and go beyond what everybody else is doing. By buying a 100 USD system and using it on your account you will never take those steps.
–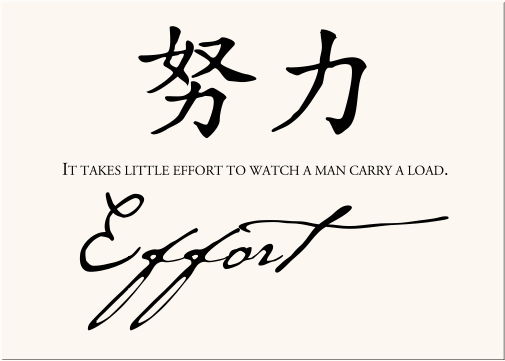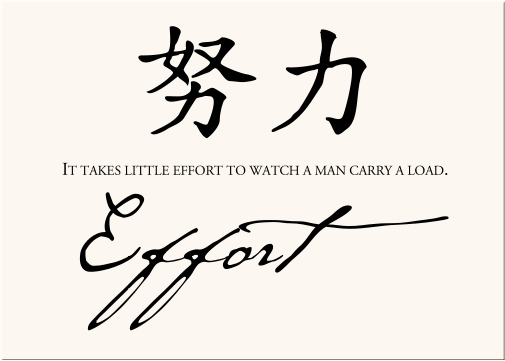 –
6. All successful algorithmic traders I know have significant knowledge in programming and statistics. Perhaps one of the only things that I can think about which ties everyone I know who succeeded in automated trading is their knowledge about statistics and programming, I can say that there is no exception to this rule – from the people I know – as all of them have strong knowledge in both statistics and programming or have teams in which the overall make up has staff with strong backgrounds in this regard. Certainly statistics is one of the most neglected areas by new traders and ignorance about this extremely important field in investment and finance is what – I believe – leads most to utter failure.
7. There is a general lack of real faces, experience and knowledge in commercial retail automated trading software. From all the expert advisors I have reviewed through the years I have only met two or three where the person behind it was an actual real person using his real name to sell a product they believed in and supported through their trading experience. In reality the world of forex retail products is made up mainly of marketers who pay Eastern European programmers (because they are excellent and rather cheap when compared to US or Western Europeans) to code systems that "look good" for 1-2K USD to hype and sell them on pushy websites with absolutely no regard for the buyer. You should know that what you are reading on most EA websites is probably nothing but a blunt lie made up by people who truly have no experience.
8. Professional traders couldn't care less about new traders. I have talked to many professional manual and algorithmic traders through the past few years and I can tell you that they all seem to have one thing in common : they don't care about new traders. The fact is that most consider that new traders do not listen, are not educated enough, are under-capitalized and are simply a "waste of time" for their busy schedule. A fellow algorithmic trader told me that he tried a forum once but it was so irritating and people where so stubborn that it was a total exercise in futility. The truth is that professional traders do not care if new traders go bankrupt and new traders do not want to listen anyway to the advice more experienced people give them.
9. Simple is better. When developing automated trading systems many new traders want to use the "fancy stuff" neural networks and other shiny worded systems that promise worlds of riches and unprecedented gains. In reality it turns out that the "simple stuff" is actually better for new traders in the sense that it is easier to understand and it is "easier" to succeed with it (it will still be hard and require loads of effort however!). This doesn't mean that there is no value in advanced programming techniques like neural networks and genetic programming but it means that in the beginning success is going to come around MUCH easier if you use something simple you FULLY understand. Also there are several hedge funds – I can recall at least one right now run by a former turtle since the early 1990s – which has succeeded through the past 20 years with nothing but a simple system based on an SMA cross (really!). So higher complexity doesn't necessarily imply better results and obviously you are only going to get as much profit as your understanding allows you to get :o).
10. Pigs get slaughtered. One of the most popular sayings in the trading world says that bears and bulls make money but pigs get slaughtered. This simply means that those traders who are greedy (a.k.a pigs) go bankrupt (get slaughtered) due to their greedy trading tactics. If you should learn one thing from the beginning in trading, it is that if you are greedy you will get slaughtered. No audited hedge fund (even small ones with less than 5 million in capital) has EVER returned an average compounded yearly profit higher than 50% over a ten year average. If you think you are "modest" by aiming to make 5-10% compounded profit per month – like a fat kid at the party who thinks that eating only half the cake is being modest when everyone else is having one piece –  then you should realize that you are being a pig. What happens to pigs ? Well, you get the picture :o).
I believe that the above collection of facts sums up some of the most important realities of the world of automated trading and how people can succeed within it. In summary success ends up being a product of learning, understanding and working hard towards realistic goals with the knowledge that these goals will only be achievable through a huge amount of effort, a lot of time and an in-depth understanding of trading, programming and statistics. It is time to realize that success is not about finding a magic ball but about solving the problem of profitable trading yourself :o).
If you would like to learn more about my work in automated trading and get a true education around algorithmic trading system development please consider joining Asirikuy.com, a website filled with educational videos, trading systems, development and a sound, honest and transparent approach to automated trading in general . I hope you enjoyed this article ! :o)