There are certainly thousands of things that could happen in the world which could irreversibly and definitely affect the way in which we trade the market. From natural disasters to the collapse of economic zones (such as the European Union), there are tons of events that could trigger fundamental changes in the ways in which the markets interact. On this new series of post (which may come up once every few months) I will give you my opinions and insights on some of the potential effects I think certain of these specific events might have in the way in which we trade and particularly in the way in which we trade the forex market. On today's post I will address a scenario which would imply the creation of a "single world currency". This is something that many forex traders fear (no exchange rates means no dual currency services which means no Forex) and which is certainly possible in the long term as within an equally developed globalized economy the idea of separate exchange rates simply makes absolutely no sense as it adds to trading costs without adding any intrinsic value to what is being traded.
The idea is not new and it has been around for quite a while, doing a google search of "single world currency" will give you at least a few hundred results where you can read the arguments for and against this idea and the possible economic consequences this might bring. However what concerns us is the effect that having a single world currency would have on trading in general and how it would affect what we currently know as foreign exchange trading. Since the markets depend on the instruments being traded to work in a certain way, the removal of a large amount of traded instruments would imply drastic changes within the market.
–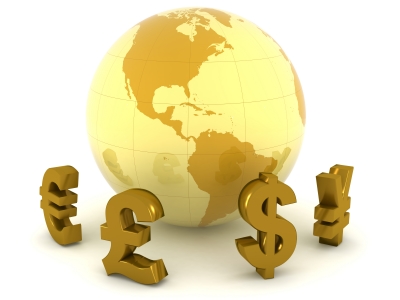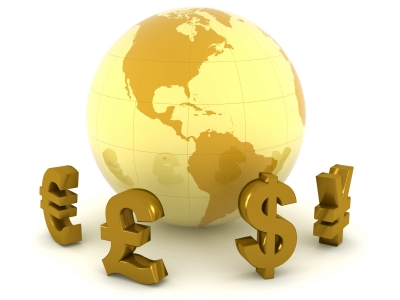 –
Obviously the end result of a "one world currency"  – as I have mentioned before – is the total elimination of what we currently perceive as forex since there will simply be no forex instruments to be traded and nothing to exchange within a foreign exchange (since there is currently nothing "foreign" to the whole world). In the beginning this will effectively cause  a "mass extinction" of forex traders as those who cannot "adapt" to the changes in the market will have to perish. Potentially everyone who is very closely restricted to foreign exchange instruments will have a very hard time trading since the knowledge they had accumulated for a long time (perhaps even decades) might now be useless.
However, after the first world currency is implemented there will be some price parity differences between countries which will resemble the "exchange rates" we previously traded within the foreign exchange. For example a ton of wood in Canada might be worth X dollars while it might be worth 1.2 times that amount in Australia. That difference in the price of commodities across the world may potentially lead to the creation of synthetic instruments between futures markets in order to make the market efficient. So you would not speculate about the EUR/USD but about the price parity fluctuations of commodities between countries.
If there is any significant lack of equality in the world – which will always be there due to political and climatic reasons – it will certainly be possible to trade on this instruments successfully as you would on the foreign exchange. Certainly many problems would arise (since there is no historical data) but after the first few years algorithmic systems could probably be developed and after 10-20 years it is very probable that these instruments would become the new "work material" for previous forex traders.
A much deeper scenario involves a place where equality has reached a maximum point and the price of wood here is the same as the price of wood in any other place. Although such a phenomena is not likely to happen due to the differences in commodity source locations, transportation costs, etc, it might be possible if a very abundant and cheap energy source is created (think fusion ?) with advances in technology allowing for the almost cost-less automation of all processes. In this case we might not have different prices of commodities in different places but a "world futures market" where all commodities would be traded against the single world currency.
However trading will still survive in this case as the global futures market and the single world currency will still allow for the generation of trading instruments not unlike those traded in futures exchanges all around the world. It is also tremendously unlikely that price parity would become absolutely universal and certainly some local exchanges may still exist with separate prices that would allow for the creation of "global futures vs local futures" exchange rates which may also be regarded as price-parity-type instruments.
To sum it up, although it is obvious that the introduction of a world currency would eliminate the foreign exchange as we know it, it would require absolute purchasing price parity all around the world to completely eliminate all instruments that can be traded like national currencies. Whether all currencies disappear is irrelevant as the relative value of things between different countries – which is what generates different currencies to begin with – will spark the generation of additional instruments which may be traded just as forex instruments are traded today. However it is true that such a change would obviously be dramatic and being able to adapt and develop systems to trade these new instruments might be vital for the survival of forex traders.
However if we do arrive at the point where purchasing price parity is exactly the same everywhere and there is no way to generate instrument analogous to those present in the foreign exchange today then the world will most likely be a very peaceful and equal place where all people have the same rights and resources, something worth losing forex trading to :o). If you would like to learn more about my work in forex trading and how you too can design your own systems with sound trading tactics in mind please consider joining Asirikuy.com, a website filled with educational videos, trading systems, development and a sound, honest and transparent approach towards automated trading in general . I hope you enjoyed this article ! :o)