The stop loss is definitely one the most widely used orders in Forex automated and manual trading. This type of order instructs the broker to take you out of your position at the next tick which is worst or equal than the price value which you have assigned to the stop loss. However – since this order-type has existed – there has always been significant skepticism around it as many do not consider a good thing for the broker to know the exact place where a trader wants to exit the market at a loss. The fact is that sharing this information with the broker allows, not only possible foul-play , but it enables the broker to figure out your intended risk per position and other such characteristics of your strategy which you might not be willing to share. On today's post I will talk about the issue of stops and the inherent disadvantages and advantages to using them on your Forex manual and automated trading strategies.
One of the most important aspects of trading is undoubtedly risk control. All trades must have a predetermined exit before they are even entered in order to adequately control the amount of money which is put at risk on every trade. The easiest way to control this risk is through the use of a stop loss order. There are several advantages to the use of a stop loss order such as a quick exit of the trade when it goes below or touches the SL and the peace of mind that comes from knowing that your risk-control mechanism is stored within your broker, making it invulnerable to platform disconnections and such other nasty things which could make you unable to handle your currently opened position.
–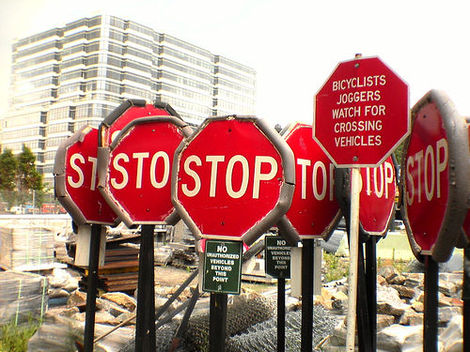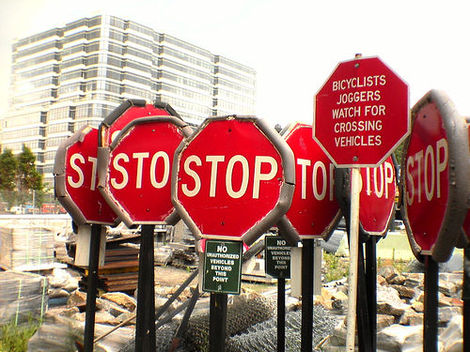 –
However it is also true that there may be a darker side to the stop loss issue. When you enter your SL with your broker they become aware of how many pips the market needs to move before you are taken out. If there are enough stop loss orders near a price level they can fake through regular feed dependency -and the broker is a market maker – then they will most likely take it in order to get the money from your SL (since a market maker could potentially benefit from taking out its own clients if its books are not perfectly balanced). This happens because there is no central exchange on the forex market and a broker can easily fake a deviation of a few pips if it means to take out clients and pocket a good amount of profit.
Definitely it would be very naive to believe that market makers (which are all MT4 brokers, including ECNs — due to the fact that there is no way in which you can truly verify the ECN nature of their orders) will not take advantage of this possible source of profit and it is very likely that they take out stop levels routinely when they have a good reason to do so and they can make the stop-hunting behavior appear like regular broker dependency. You should then assume that every time a broker can get to your stop through a mechanism like the above, it will take advantage of your "known SL" and take you out "to the pip".
Does this mean that we should never use an SL on our systems ? No. The truth is that not using an SL with MT4 broker is a very dangerous practice since there are many things that could go wrong which could make your system unable to exit a position due to disconnections, server issues, etc. Entering an order which already has the exit in place is a very good practice which will make your broker honor your exit with much more accuracy. Using internal stops makes you subject to disconnection problems and obviously to possible slippage when closing your orders which doesn't happen when you have an SL in place.
Does this mean we need to "live" with brokers "cheating" us ? No. It doesn't mean this either. You need to consider how much your strategy is prone to being "cheated" and this will allow you to know how much money you may be losing because of your broker playing "dirty tricks". Broker dependency tends to be in the region of +/- 5-10 pips most of the time so if your stop loss is below 20-30 pips it is very likely that your broker will be able to cheat you a large percentage of the time. The smaller your SL is the more your broker will be able to cheat you. It is true that even if you have a 100 pip SL your broker may be able to cheat you in the 90-100 pip region but this is the same difference as you would get through regular broker dependency.
It's also worth considering here that your broker will not take you out this way on ALL of your positions since doing this "faking" is a risky thing for the broker and they may only do this whenever there is a significant incentive to do so, meaning that they will only "stop hunt" when a very large amount of stop orders are "bundled" around a certain price region. So you can only expect them to do this a small percentage of the time meaning that – depending on your SL size – you will rarely get affected by this practice.
Another common practice which is done by EA programmers is to set a "worst case" SL with an internal closing mechanism doing most of the closing on a pre-determinate "internal SL". This allows you to have "peace of mind" when there are disconnections and also make sure that your broker will not know where your SL is. However it is also naive to believe this will work as your broker does not hunt YOUR STOP (as I have mentioned above) but they hunt stop loss accumulation. If your strategy uses a small internal stop loss it will suffer as much from stop hunting as a properly set stop with the added problem of the worst case stop being hit sometimes (At a larger loss) due to disconnection and other such issues.
So the answer to the question of whether or not to use stops is pretty simple. It is better to use stops – to avoid disconnection problems and such – but large stops should be used in order to avoid the largest part of the stop hunting influence (however always use adequate risk to reward ratios !). As I have said before an internal SL won't protect you from stop hunting (as brokers hunt for accumulation) and outcomes in the long term might be overall much worse due to added closing slippage and other similar issues. Certainly if you need to trade with low SL values and stop hunting is simply larger than the edge of your strategy you should consider opening up a Currenex account (minium is about 20K USD on most Currenex brokers) where you do not get affected by such issues because the brokers are truly executing positions on an Inter-bank network. However while you trade MT4/5, you should assume that stop hunting will be there and you should therefore build strategies which have edges that do not depend on its absence.
If you would like to learn more about my work in automated trading and how you too can design systems with robust and sound strategies please consider joining Asirikuy.com, a website filled with educational videos, trading systems, development and a sound, honest and transparent approach towards automated trading in general . I hope you enjoyed this article ! :o)