Last Sunday I wrote a post about my new "Sunday activity" idea and how I intended this new "homework corner" to become a place where aspiring traders could get some guided homework which would allow them to learn more about trading and how to make a "productive effort" towards the achievement of a better understanding about what they are doing. As I said last week I will NOT publish the results and expected outcomes of the homework but I intend this process to be self-reflective expecting new traders who are serious about this to carry out the homework on their own and evaluate the results of what they are doing through the guided questions proposed on each assignment.
This week we are going to start our homework assignment with an analysis of the nature of trading, attempting to understand how trading works and how strategies can be said to be profitable. This homework assignment will require you to trade during the week for at least a few minutes each day, taking note of your results and answering the proposed guidance questions. It is much better if you always write the answers of your questions by hand so that what you are learning is retained more effectively.
–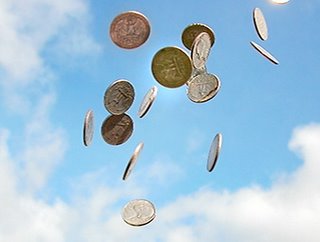 –
This is what you will need to do during the week in order to comply with this assigment :
Install two metatrader 4 platforms from any broker you want and open up two different demo accounts, each one with 5000 USD.
Two or three times every day (at anytime you want) you are going to take one position on each account as specified below
On the first account you are going to take positions based on a coin toss (long or short) with a 0.05 lot size with a 20 pip stop loss and a 20 pip take profit.
On the second account you are going to take a position according to the direction of the largest hourly candle within the past 5 hours (if the largest candle is bull go long, if the largest candle is bear go short) with a 0.05 lot size and a 20 pip stop loss and take profit.
After you have done this for a few days you can start to answer the questions given below :
Which strategy has been more profitable and why do you think this is the case ?
What is the difference between the second entry and a coin toss ? How do you know they are different ?
Do you think that repeating this test will yield the same results ? Could another week show opposite behavior ? If so, why do you think this is the case ?
If the coin toss strategy gave profitable results for a month would you consider it profitable ? How is testing time relevant ?
What ways could you think of to distinguish the long term outcomes of a strategy from those of a strategy with random outcomes ?
By completing this assignment and answering the questions proposed above you will certainly gain a little bit more understanding about the way in which edges work and how their profitability should be measured. Certainly you will see that more questions than answers arise from this exercise but this is precisely the way in which knowledge is built (new discoveries trigger more questions). The above exercise is a key reflective step every new trader should do when attempting to become involved with mechanical trading.
If you would like to discuss your results please feel free to share a link to this post on whichever forex forums you like or post your answers to the above questions within a comment on this post :o) I will be thrilled to read some of the conclusion new traders have arrived at (note that if you are an experienced trader many of the answers will most likely be obvious in nature, again, this exercise target new traders).
If you would like to learn more about my work in mechanical trading and you too can earn a true education in the building and trading of forex automated trading strategies please consider joining Asirikuy.com, a website filled with educational videos, trading systems, development and a sound, honest and transparent approach towards automated trading in general . I hope you enjoyed this article ! :o)