It was severals years ago when I started to get into the world of trading as the first Metatrader platforms started to emerge and retail trading started to become a possibility for most people around the world. I clearly remember a friend meeting me for lunch and describing the "awes and wonders" of Forex trading. I found a new way to work with currencies – he said with an expression of excitement. Did you start an exchange house? – I replied in complete ignorance – No, I discovered something called Forex which you can use to trade online. That phrase changed the way in which my life would develop to a great degree and it would open up the way to my blogs, Asirikuy and my life as a currency trader. On today's post I want to talk a little bit about my friend and I and how we both approached Forex in what I believe are two dramatically different ways.
I am writing this post today because last week I received a call from this old friend. To tell you the truth I hadn't spoken with him in years and I had no idea of what had happened with him and his life. We last spoke in late 2007 and this was the first time in 4 years in which I heard from him. The call was – not surprisingly – about Forex trading. Unlike me – who was much more inclined to science – this guy was more inclined to money and became a graduate in economics, now working at a very well known bank on which he has a not-that-exciting desk job. He wanted to talk to me because he wanted to know my opinion about a "strategy" he was "cooking".
–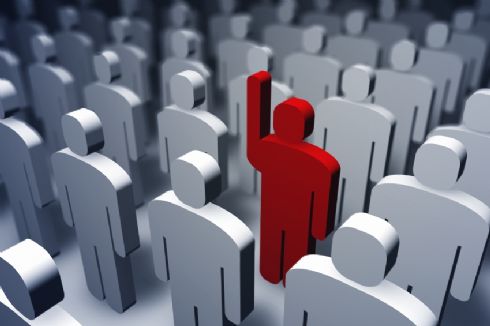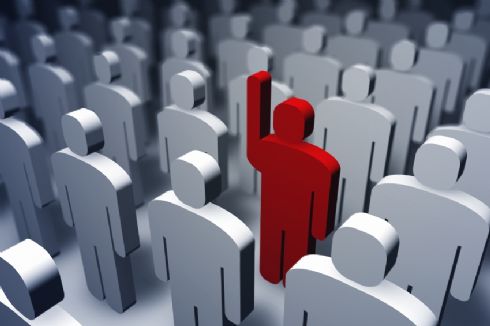 –
To tell you the truth it surprised me to hear that after so many years this guy was still looking for the "elusive" holy grail. He was telling me how he had been trading a strategy for a few months with great profit but needed me to help him code it in order to perform wider historical analysis. After speaking to him for half an hour I already knew his strategy didn't interest me one bit, there was no way to simulate it accurately, no extensive testing and simply too much dependence on execution derived variables. After I told him my opinion he seemed very disappointed but still quite determined to make it work.
After going into detail about this I then started to ask him about what he had done in trading and how he had evolved through the past several years. His story was that of a typical trader who gets "stuck" in the desire to achieve something which is not possible through an endless chain of  "Eureka moments" that do not lead anywhere. He told me he had been slowly wiping out a 20K account with periods of success and failure which amounted to more failure than success. Constant changing between strategies upon failures, lack of adequate strategy analysis, the wish to come up with the strategy to "break the bank", etc were all things I saw in this trading philosophy which reminded me of who I was when I started my trading career.
As I see it there are mainly two ways in which retail traders evolve. Most of us start right at the same place and we get into contact with the same type of marketing lies and hopes of great profit, we all want to make one million from one thousand dollars when we start and we all believe that the "sky is the limit" in Forex trading. All of us have to walk this path to some extent to realize that it leads nowhere but some actually never exit this path because they believe that there is a golden egg hidden somewhere within that seemingly endless labyrinth of trading systems and mechanical strategies. There simply must be something that work great – he said to me 4 years ago, and he said the same thing this week. It shows someone doing the same thing over and over again and getting nowhere with it but trying endlessly with the hope of getting somewhere.
Most of us approached Forex as a hobby in the beginning and for many it becomes an expensive gambling addiction in the search for a holy grail. Some of us make the extra step and decide that we are not into this to find a holy grail but to make money and we decide to manage this like a business and build knowledge towards the creation of trading strategies. Perhaps one of my most important steps in this regard was my decision to only compare myself against long term track records. I truly don't care if someone has a 1 month account with a 1000% profit, that is not the kind of risk exposure I want. I only compare myself against serious traders with audited long term track records which truly reflect the realities of long term market survival and the profit targets which are achievable while containing risk to a manageable proportion. It was very difficult to stop searching for a holy grail but certainly it paid off as after all this time I am living from trading and my friend has only lost money.
I wanted to tell you this story so that you make a decision right now about what kind of trader you want to be. Do you want to be an endless grail seeker or do you want to treat your trading like a business? If you're serious about trading and making money on the markets then you need to get your act together, pay attention to only 5+ year audited accounts to compare yourself to and build systems with characteristics you know can lead you there. When I made this decision I decided that my goal would be to perform better than the Barclay Currency Trader Index average (on a profit to maximum draw down ratio perspective) not caring about whether or not I turned one thousand dollars into one million or not. Trading then became a grounded business in which there was no excitement to search for a holy grail but a quest for information, knowledge and understanding in which decisions are based on reason and not on emotion, feelings or intuition.
I am honestly no longer interested in trying to convince people about the virtues of treating Forex like a business and quitting the "grail search" as I only get stress, insults and bad treatment from that, time which could be devoted to the creation of systems, the study of the markets or the development of new trading and analysis tools. All grail seekers however reach a point in which they either quit or turn their trading into a business and how soon this point comes for you will be very important in determining your chances of success. For learning more about how to treat your trading like a business please read this post (I wrote it a while ago but I believe everything it says is helpful).
If you would like to learn more about algorithmic trading and how to gain an education to design, build and trade your own automated trading strategies please consider joining Asirikuy.com, a website filled with educational videos, trading systems, development and a sound, honest and transparent approach towards automated trading in general . I hope you enjoyed this article ! :o)