It has been nearly two years after I decided to carry out a daily posting routine on this Forex blog. I decided to do this because I wanted to see the effect of daily posting on my visits, its impact on commenting and how this would help new traders in their journey towards long term profitability in Forex trading. I have to say that the commitment to post daily has also been quite interesting from a personal perspective, showing me that I have the necessary will to start a productive habit and "stick with it" in the long term. However there have also been some other downsides which have shown in a more pronounced way during the past few months which probably make this daily posting routine unnecessary and unsustainable in the longer term. On today's post I am going to discuss my decision to stop daily posting on this blog and what the posting frequency will be from now on.
Daily posting was something I had attempted a few times in the past (on some other blogs) without much success. To tell you the truth posting daily on a blog is very hard because it demands a very high interest for the subject you're writing on coupled with an almost endless flow of ideas and new approaches which are difficult to come up with if you're not very familiarized with the topic you're writing about. Initially I thought daily posting would be something hard to achieve but as time moved on I realized that the more I posted and worked on Forex trading developments the more ideas started to flow and after about 150 days writing my daily post was just as natural as having my everyday breakfast.
–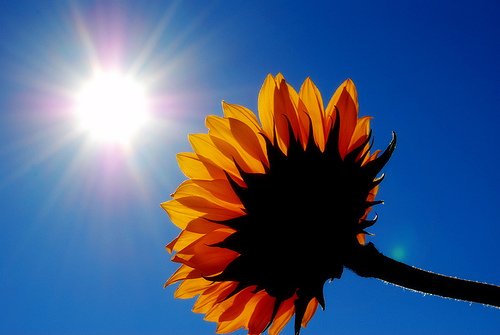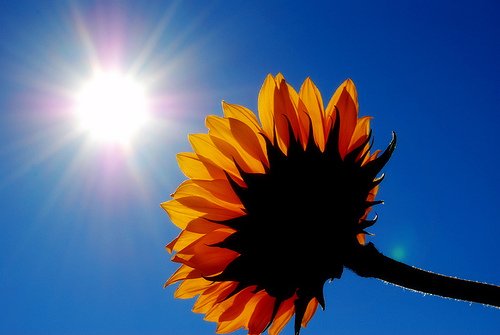 –
Certainly daily posting on this blog has contributed substantially to both the establishment of a faithful readership and the development of my personal creativity as I take the fact that I am able to find something new to post about everyday (after almost 650+ days of doing it) as a great personal success. However there are several reasons why I don't think it is necessary to continue posting everyday and some other reasons why I think this might not be the best idea going forward. The truth is that daily posting demands a lot of effort to keep up quality and it also takes a toll on my "personal freedom" as I have a daily deadline which is at sometimes quite "hard to live with". Since part of the objective of living from trading was obviously to achieve freedom, "chaining" myself to a daily posting frequency going forward seems to be a bad decision.
Definitely if I have worked so hard so far on this blog it is also because I wanted to establish a "basic free knowledge base" which new traders could use to learn a little bit more about trading from me, however right now I believe this "basic knowledge" is already pretty much complete and therefore it will obviously become harder and harder for me to come up with new things for new traders and certainly I don't want to become awfully repetitive (although I do this with good reason sometimes — such as when highlighting the importance of understanding in trading). I also don't want the blog to become overly Asirikuy specific and this is something I have found happening a lot through the past few months (as most of the things I work on are inevitably linked to Asirikuy).
Another big reason why daily posting seems unnecessary is because of the little effect it actually has on my website's stats. Surprisingly daily posting doesn't increase website visits that much and it merely increases the number of people who come back to read my blog and not new website visitors. The amount of "new people" who visit my website now is almost the same as the amount that visited the website when I didn't post daily so from a website traffic perspective the idea of posting in quantity seems to be far worse than the idea of posting more quality. Going forward I want the blog to have a much higher quality and I will therefore focus on posting much higher quality articles than posting a larger quantity of them. I know that people's time is precious so I would rather have people read one very good article each week or even each month than a handful of so-so articles that take 10 times as long to go through.
Of course another important reason to reduce posting on this blog is also related to the fact that I will be starting a PhD in September and this will certainly reduce the amount of time I have available to do the necessary "thinking and researching" needed for the posts I write here everyday (it takes me about 1-2 hours each day to write each post on average). Since my time will be reduced I will use the time which I spent on this blog doing work and developments for Asirikuy which is obviously more important for me since it is the heart of all my new trading developments and obviously my most treasured brain-child :o) I really don't want to have a heavy burn-out due to excessive work so a reduction of my blog posting seems like a very wise decision. As far as posting goes from now on,  I would rather not commit right now to any posting frequency on this blog (no more deadlines for me :o)) but I will certainly write a post each time I believe I can write a high quality article for my dear readers (which should be quite frequently anyway).
If you enjoy this blog then I would strongly advice you to subscribe to the RSS feed so that you can get posting updates each time a new blog entry comes out. This way you won't have to keep checking my website for new updates but you will get them directly into your RSS feed. It was a very good posting run (almost 2 years) but as they say, everything that has a beginning, has an end. If you would like to learn more about my work in automated trading and how you too can learn more about automated trading system development please consider joining Asirikuy.com, a website filled with educational videos, trading systems, development and a sound, honest and transparent approach towards automated trading in general . I hope you enjoyed this article ! :o)