Today I am going to go a little bit outside of my regular posts to communicate something important to all those of you who may be interested. During the beginning of this year I have taken a very important decision regarding what I will be doing for the next few years and this decision involves moving to a very special place right next to the Mediterranean sea, known to ancient romans as the Mare Nostrum (our sea). On today's post I will tell you what this decision is all about, why I hadn't taken it before and what possible implications it will have during the next few years. Certainly this is a very important turning point in my life and hopefully it will be done for the absolute best :o) Taking this step is the culmination of a lot of effort and the biggest sign to be that my trading career has achieves a high degree of success!
When I first graduated from my university as a chemist I had mainly two options. I could start working as a paid chemist with just an undergraduate degree or I could go abroad to do a graduate degree that would give me better career opportunities. This is when I took the critical decision to avoid both and improve my Forex skills to the point where I could live from them. After several years I started to live from trading and the dream of having financial freedom became a reality. Today I can say that I live from trading and this is a wonderful thing few people can say, I have got to a point where I have achieved a financial status which provides me with the freedom I wanted without depending on any regular job.
–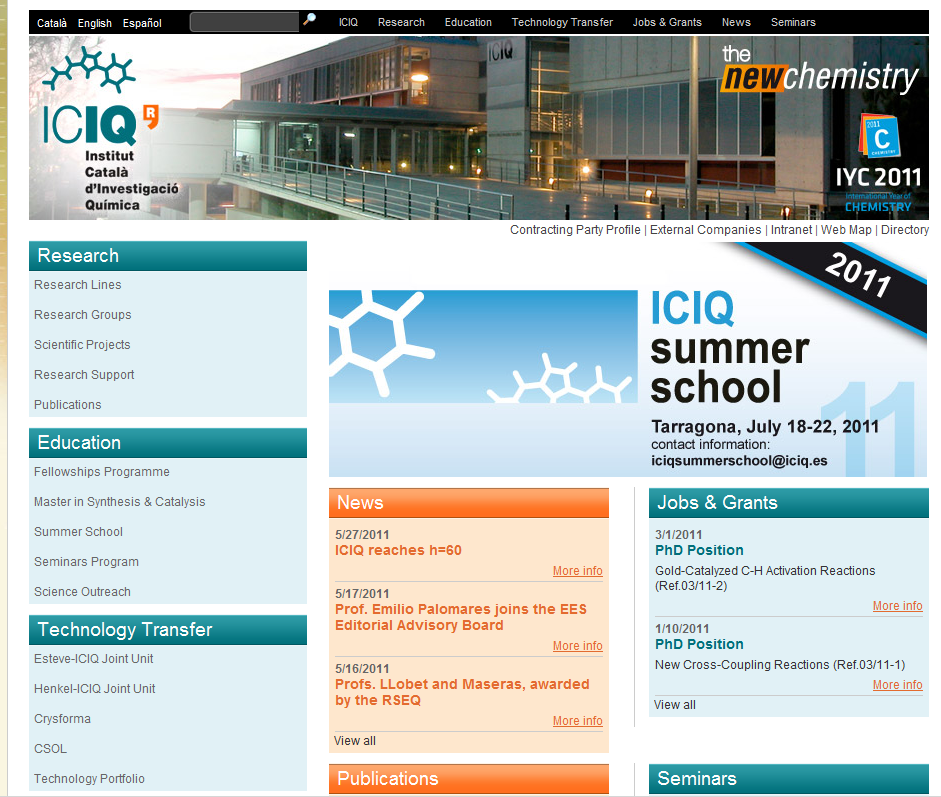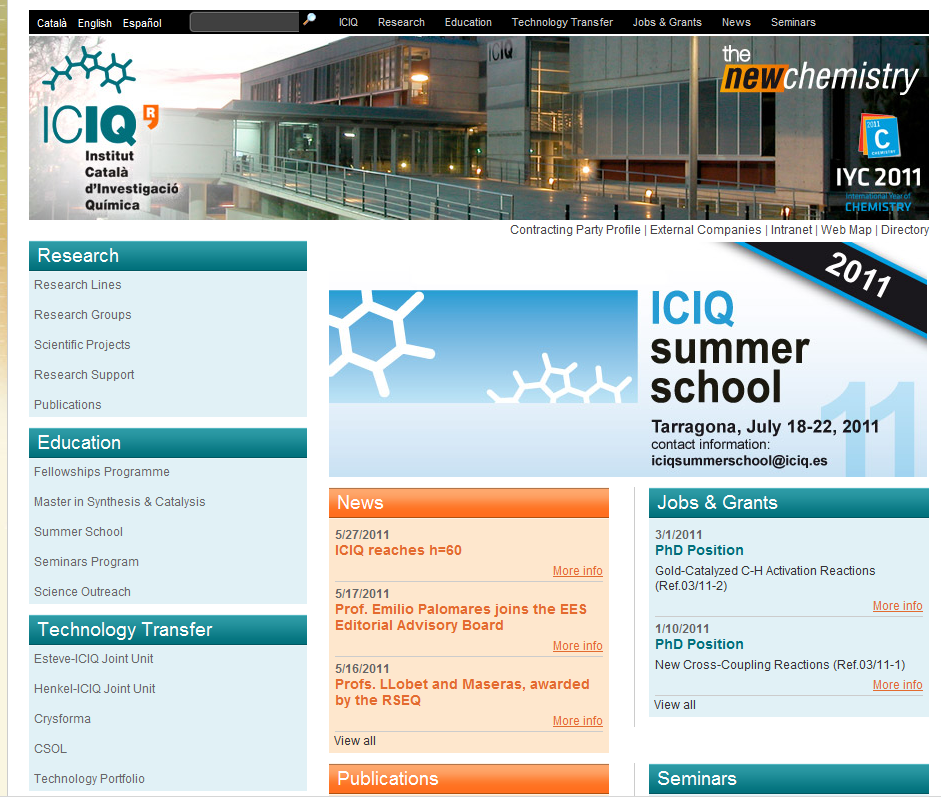 –
However when I think about chemistry I do not think about it as something I would rather not do. I didn't study chemistry because of its job prospects but because this area of science deeply fascinates me. Through the past few years I have been doing pro-bono research with an important private research institute in Spain just because I truly like the act of doing academic research. Now that I don't really have to worry about money that much – besides keeping up all my development/monitoring efforts – it seems like a great time to start some projects that will fulfill my deep desire to do academic research in the areas of chemistry that I like the most.
For this reason I decided to go for a doctorate degree in the research institute I've been working with in Spain. This institution is top notch and has some of the most successful scientists in Europe as part of their staff. The ICIQ or Institut Catalá d'Investigacio Quimica (Catalan institute for Chemical Investigation) is located on the beautiful town of Tarragona just a little bit South of Barcelona along the North Eastern Spanish coastline. I spent a few months there doing research in 2007 and I can tell you that it is one of the most peaceful and amazing cities I have ever seen. There is absolutely no chaos, very reduced crime and a wonderful cuisine.
My PhD will be carried out in solar cell research, particularly in the area of quantum dot sensitized solar cells so besides solving the problems dealing with Forex from September I will be working on solving your energy problems as well :o). For me moving to Spain is probably a big step and although initially it will be only for the next 4 years if things turn out well I might be staying for good in this wonderful town.  I understand I might not be the typical PhD candidate (certainly not the typical money-starved candidate, :o)) but I certainly do this because I miss true experimental chemical research a lot and for me a big part of being happy is being able to research the things I like. If you have been an Asirikuy member then you may have noticed my big curiosity and push towards research (even on this field which is purely financial) but such is my passion to find answers to my questions.
Now this "moving process" might have a few short term consequences for Asirikuy as I will probably have to skip one newsletter while moving so that I have the time to settle down and do all the required paperwork once I get to Spain (although I will try to avoid this as much as possible). However once I start my doctorate I will still put the same dedication to Asirikuy I do now as Asirikuy has for me the same priority that chemical research has. I've been working on the website and its contents for several years now and I only intend to make the contents better and to work harder on system development and Forex related research. For those of you who are European Asirikuy members from September I will be living in Spain and hopefully many of you can come to visit me when you have some time :o) Certainly I will greatly enjoy having a beer or two with a few Asirikuy members!
If you were not here to learn about my life but about my research in automated trading  please consider joining Asirikuy.com, a website filled with educational videos, trading systems, development and a sound, honest and transparent approach towards automated trading in general . I hope you enjoyed this article ! :o)