Through the past 4 years I have been a faithful customer of VPSLand and perhaps up to 3 months ago I believed that this was one of the most reliable and trustworthy services out there despite the ton of bad reviews online. I have always believed that one should judge a service through personal experience and therefore I had always said that – despite what this people might say – I was having a good experience with VPSLand and had not experienced problems beyond those which are to be expected from any shared VPS provider. However the objective of this open letter is to let you know why this opinion has changed and why the more than 100 USD I was giving you every month will now go to another VPS provider going forward. Yes, you have LOST a 4 year old customer and hopefully by reading this letter you'll decide to make some changes that will prevent you from losing many more.
I have to confess that VPSLand was my first VPS provider and my intent from the start was to use them for trading as I realized that my home connection was – if anything – not the most reliable. VPSLand offered an uptime guarantee and cheap services which were very reliable on my first setup and continued to be in this way for at least a few months. After this period of time I started having some reboots but this is to be expected from any shared VPS hosting provider and I therefore simply took necessary measures to make sure the trading setup would remain active even when these problems appeared. Overall this service was good for a shared VPS provider and after getting new and updating my old servers this service continued to be within what I would consider the expected reliability of such a cheap VPS service.
–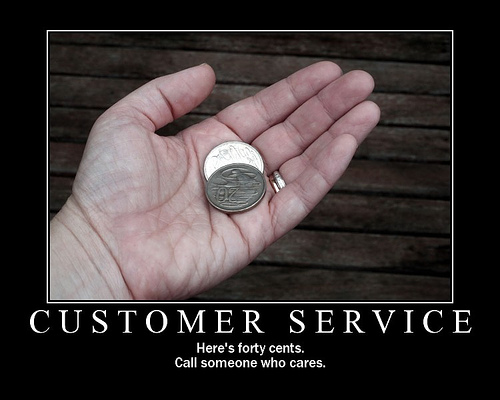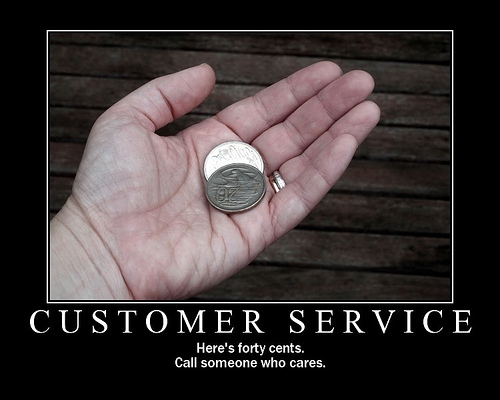 –
Now let me start to talk about how and why things changed. Last year I got a new shared VPS on one of your cheapest plans as a means to host some additional small accounts which are really not worth the "space" on a dedicated VPS (which is about 150 USD per month and reserved for my "big" accounts) this server was working correctly for the first 3-5 months and then things started going south pretty fast. Almost one reboot every 5 days and -added to that – the service went down several times, inherently compromising the trading of these accounts and therefore giving an important blow to the reliability of my account evaluation procedures. However the problem for me was not that the server went down or that it had some problems – I understand no one is perfect – but my problem relates to the way in which you reacted to these events and what ended up happening (the picture above is a good summary of how I felt treated by the VPSLand customer service through several support events).
To tell you the truth the support I received from you is not what I would expect from any company that considers their business and customers seriously and this is the main cause of why I am writing this letter to you. Trust me, I run a full time business all by myself and I know what it is to deal with customers and I also understand that the most important thing is to put yourself on your customer's shoes. When a server went down and I contacted your support I received several unhelpful answers just saying "we have taken this to our senior admins" even though I expressed many times that the issue was critical and that I needed a time frame to know when this would be fixed. Added to this your staff lied to my face about the fixing time repeatedly and in the end they just seemed to ignore me instead of providing me with a useful answer. It is true that problems may take time to fix but it is different to say "it will be fixed within the hour" (with the problem still there 4 hours later) than to say "we're working on it, it is going to take at least one hour but I will update you personally if it takes any longer with the reason why this happened".  I understand that problems happen but there is simply no reason why you simply cannot ask and send a real answer that is actually helpful.
Perhaps the worst part is the way in which your support personnel handled these issues (aside from a guy named Daniel who was the only remotely helpful person from the more than 4 I talked to on each support requiring event) your support staff was simply arrogant, unwilling to help and even ignored me and seemed to be complitely unwilling to help in any meaningful way. To tell you the truth it seems completely absurd to run a business in this way in which you simply ignore the needs of the customer and do things in whatever way you see fit. If it was my VPS company I would provide quick real answers about the nature of each problem, provide a time frame for fixing or further notice and would have given customers adequate compensation for any problems which are outside of what is expected. Now please do not confuse competent with "nice" although your staff was quite polite and always seemed "helpful" the real help they provided was nil and their attitude behind this "smiling façade" was anything but pleasant.
Perhaps the worst part of it all is what ended up happening. After one of my servers had crashed repeatedly for the past few months and I had requested the server to be moved or the issues to be fixed in some way on August 16 2011 (after many months of problems) the server failed for the final time. Support was extremely unhelpful (as in any case that requires the "senior staff") and I ended up receiving an email in which a support guy finally told me that my VPS had "crashed" and all the data had been irrevocably lost (of course, I always have my own personal backups for things like this).  Without offering any compensation or any apparent care beyond this email your support staff was simply telling me that all my data had been lost. Again, if this was my company I would have offered at least a few months of free service or a free upgrade of some sort plus a direct contact phone number for future problems but then again, I would care for my customers and their actual service experience.
In the end your company has the problems which one would expect to be typical of a shared VPS environment (to some extent) and I am not blaming you for having technical issues (anybody can have them) but you completely lack any sense of customer handling and you never put yourself in your customer's shoes. Sadly I believe this will cost you dearly in the long term and I sincerely hope that this letter will either cause you to change your business practices or it will cause your current customers to change their VPS provider as soon as they can. There are many other cheap VPS providers with reliable customer service from which perhaps accuwebhosting and commercial network services are the best. You should definitely take a hint from them and learn how to treat your customers because it is not only the quality of the services you provide but how you react to problems which determines the quality of your business.
I am therefore sad to say that I have removed everything positive I have ever written about your company (as it is no longer true) and I will no longer renew my subscriptions after they expire in a few days. You have lost a 4 year customer and potentially thousands of dollars of subscription payments going forward, all because you preferred to save a few dollars in customer service and treat your customers with arrogance and fail to address their needs and promptly fix or at least inform them about their issues. My advice is to properly compensate customers for bad problems, have a direct chat support in which the user can be informed about problem status and fixing time frames and give a direct phone contact number for anyone who has a problem that will take longer to solve. I would also strongly advice you to re-train your support staff. For any customers of VPSLand out there, I encourage you to make your own judgements and change VPS providers if you feel that you deserve a customer support which is simply better for the amount of money you're paying. Also please note that ForexVPS seems to be the same company (or at least shares the same whois address), please correct me if I'm wrong. 
I would also like to point out that I use shared VPS providers primarily because they are a cheap and efficient way (with good providers) to execute automated trading strategies on large numbers of accounts with small amounts of money but for large amounts of money I would definitely recommend – and I do this myself –  trading through a true dedicated server. Although the price is significantly higher (80-200 USD per month) you will get a lot better performance and reliability as the server is a true real dedicated machine for you.