The Metatrader 4 platform has been a great source of experimentation, a great tool with which I wouldn't have been able to achieve the current understanding I have about automated trading. This brilliant platform opened up forex algorithmic trading to the "little guy" and made even "average Joe/Jane" able to run complex (or very simple) automated trading systems from his/her own garage. I have to say dear Metaquotes, you got it right when you developed Metatrader 4, but the success you had went to your head and you have made so many bad decisions during the past few years – at least in my opinion – that I am now saying that I will be leaving you for good because you are no longer the type of company I would like to rely on or work with in my trading. Through this letter I would like to explain the reasons why me – along with many other trades – feel this way about you and why we desire to part ways with your software and most importantly, with your draconian development policies.
I have known your company for a long time. I first traded on your Metatrader 3 platform on IBFX (back in the day!) and I really enjoyed it when you released the MT4 platform. Things were really looking good at this point, I remember article publications about MT4 on your website were common and user suggestions were often implemented within your code.  Then things started to go south, for me this was evident as soon as the development of the MT5 platform started. With this platform you took many wrong decisions and you made the incredibly bold choice to completely ignore the suggestions made to you by traders. I understand that traders are not your clients – brokers are – but no broker will want to purchase your platform if no traders want to use it. The reason why you were so successful with MT4 is because it catered to a real need in the market place (automated trading for the little guy) but you have completely neglected retail traders with your MT5 implementation.
–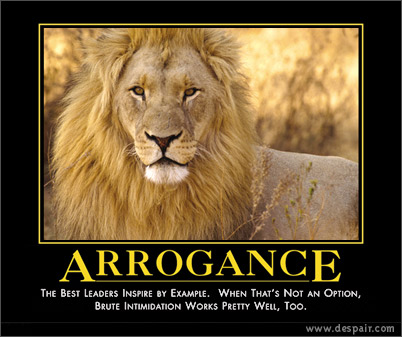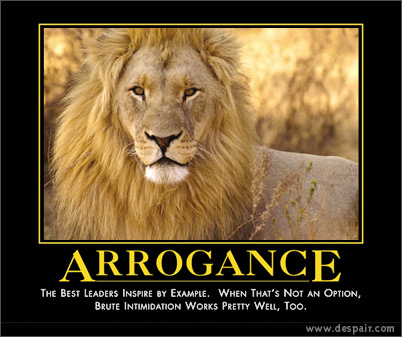 –
There are many problems with MT5, a lack of support for MT4 legacy code (which is a huge repository), a lack of a history center (so no loading of custom data), lack of hedging support, etc. It is also evident that all these choices are capricious decisions made by you, just because you want things to be "your way or the highway". Metatrader 5 could have been a great new platform that addressed the problems and limitations of the MT4 platform but – on the contrary – it implemented many good ideas that are simply unusable due to bad decisions made by you. How are people going to take advantage of an improved back-tester if you cannot even load your own data? Why should people port all of their code when it is so easy to make an internal translator to work with MQL4 legacy code? These design choices are poor, clearly neglect your ultimate customer (which is indeed the trader) and show how blind-sighted you have become after achieving such success with MT4.
But let me say that this is not the reason why I am moving away from you, it's not. The main reason why I am going to put all my effort into moving away from Metaquotes and MT4/5 is the draconian attitude that you have now taken towards your users. It seems that you have now decided that users should always update without any warning (which is a bad thing since your updates often break old functionality) and you have also made the decision to include code within your servers that can limit user access to them. This was a huge problem for many people this week, with several traders unable to access their MT4 accounts through their VPS. You made this decision to block Mt4i, myfxbook, tradency, etc from accessing your servers, something you have done because you are now selling signals within the MT4 platform (surprise, surprise, it's all about the money). By being able to impose draconian server updates on brokers that allow you to "eliminate" the competition for any services you imagine you put traders at great peril. Perhaps tomorrow you'll decide that you will be selling expert advisors and you will not allow us to load any of our own? With your company, nobody knows.
With Metatrader I don't feel like a professional trader. I feel like a trapped mouse. I don't know when you'll come and smite my trading with some hilarious, unplanned, improvised and thoughtless code changing decision that breaks some functionality that is fundamental for my algorithmic trading. The truth is that you are not a company for serious, professional traders who want to make a living from this field. You are a company that does whatever it likes, whenever it likes and traders are only an afterthought. You are able to pull this off because there is no direct competition for the Metatrader platform right now but I am sure there will be and I am sure that whoever develops a server and trading platform that listens to what traders want will have your head on a silver platter. Wake up Metaquotes, you could be such a great company, developing software for traders, listening to their needs and catering to their success. Implement all the features you can that traders request and for god's sake, make a decent server API available so that anyone can connect to servers using custom software. But hey, only do this if you want to be considered a serious choice for professional traders.
As for me and my trading community, I will put my heart into moving away from your platform for live trading (we have already developed far superior solutions for back-testing). Oanda is coming up with a great REST API (that allows to trade with almost infinite lot size granularity) and I am already developing an interface to use our programming framework with them. But trust me, even if Oanda doesn't release this API before the year ends (as they have promised on their forum) I will be moving anyway to FXCM or to Dukascopy (even avaFX has an attractive direct API). Trust me, I am going to develop at least 3 API solutions outside of your platform, so that I can forever say goodbye to this nightmare that the MT4 platform is becoming. I consider myself a professional trader and I cannot continue to trade with your tools which are evidently not made for someone who is serious about the trading business. I hope you reflect upon this and realise that you should change. Take this as a constructive criticism.