For today's post I wanted to write a little bit about the god's gift ATR expert advisor for which I haven't written a post in a while. This expert advisor, for the people who don't know it yet, was a modification I programmed from the original god's gift v 7c programmed by Matt Edmonds. After forward testing the initial EA for a period of one year I decided to add ATR adjustment modifications to make it more self adaptative against changing market conditons. That is, I wanted to make the EA more reliable. If you want to learn a little bit more about this modifications make sure you access the god's gift ATR label on the drop down list on the left side of the webpage.
The god's gift ATR EA has been trading on live accounts since March 01/2009. I have made weekly comments on its trades from its first week of trading for my weekly newsletter and by doing so I have got an excellent picture about its performance, its targets, what it can achieve and what it cannot. Certainly, the god's gift ATR has proven to be reliable and consistent with backtesting results. It has proven through live testing that it can work as I intended it to. The following image shows the god's gift trading from March 01 until it's 6th month trading anniversary on September the first.
–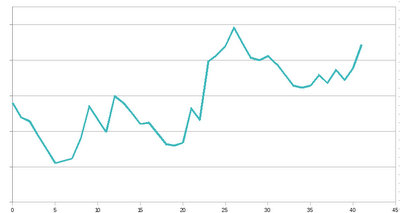 –
As you can see, the god's gift has had difficult periods of time as it is predicted by it's backtesting but it has always been able to come out of this periods through the use of trend following trades which make it make much more money than the amount it loses during these draw down periods. The god's gift ATR continues to have all the necessary requirements of a long term stable profitable trading system and up until now, the system has fulfilled all my expectations. I am very eager to see how this expert performs for the following few months when we will probably see a little bit more volatility on the forex market.
If you would like to learn more about the god's gift ATR, it's logic, it's trades and how you can trade it profitably in the forex market with realistic profit and draw down expectations please consider buying my ebook on automated trading or subscribing to my weekly newsletter to receive updates and check the live and demo accounts I am running with several expert advisors. I hope you enjoyed this article !