Yesterday while I was searching some forums and reading the comments of the posters I came across a conversation about the very traditional saying "if it is too good to be true, it probably is". As I read more I saw some very interesting aspects about the way in which the conversation was being carried out, specially the opinion of one of the debaters who was against the hypothesis claiming that is was nothing but mediocre and destructive to a person with an "achieving" personality. Today I want to write a post about my opinion about this "too good to be true" issue and how I feel it is a very valuable piece of common knowledge based on hundreds – or even thousands – of years of human experience. In particular I will discuss its relationship with automated trading and why it is extremely importance in this field
–
First of all, we need to understand the nature of this timeless phrase. Why does it exactly mean and what is the power behind it ? What do people mean by "too good to be true" ? Generally this sentence speaks about the overall human experience in the sense that it reflects the expectations of the general public. When someone tells you that a certain endevour sounds "too good to be true" it means that you may be drastically underestimating the efforts or the actual real possibilities of doing what you are intending to do.

As a clear example, imagine that you lived in the 19th century and you told someone "I will be building a machine to fly in one week". They would tell you that it sounds too good to be true and the actual truth is that you would have found the endevour much more time consuming and difficult than what you originally thought. It is worth noting that the saying does not necessarily limit the possibilities of what can be done but generally the manner in which things can be carried out meaning that if something that was "too good to be true" could be done in that way, you wouldn't be the first person doing it and it wouldn't be too good to be true after all, because it would be true.

So how does this all apply to automated trading ? It applies in a very simple way. If it was possible and so simple to turn 500 USD into 1 million in 5 years, then it would have already been done and it wouldn't be considered too good to be true. However, since achieving this extremely high capital returns isn't something which is being done by the worlds top traders or trading organizations (or anybody else for that matter… if you have an example in automated trading I would absolutely love to hear it) then it simply falls within this category with very good reason.
–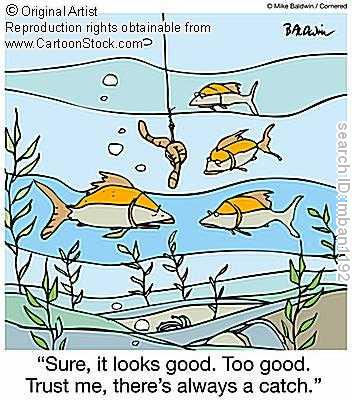 –
Is living from automated trading too good to be true ? The fact is that if you are thinking about placing a robot on a trading platform and letting it to work like an ATM for you then it certainly is too good to be true. Othewise don't you think that the thousands of people who have learned about automated trading would be living from it right now? The reality is that most of these people are actually not making any income from automate trading but they are losing money trying to achieve the situation which is just "too good". However – as I implied before – this does not mean that living from automated trading is impossible, it merely signals that the way most people are following is just wrong. Living from automated trading is possible but the truth is that it will require a LOT of study, a LOT of work and MUCH more capital that what you have been told and – not surprisingly – it is not something everybody can do; it is a long journey filled with frustration and hard work which – alike most non-luck based roads towards wealth- is simply not travelled by the vast majority of people.

In my mind, I don't think that the "too good to be true" saying is intended to be discouraging, mediocre or destructive – on the contrary – I think that it is meant to be protective as it certainly points out that the roads towards wealth exist but they are not short and they are not easily travelled. In the end there is nothing special about you or about me and if the easy ways to achieve massive riches in automated trading were really a reality, we would have both achieved that goal without any effort a long time ago (and therefore it wouldn't be too good to be true either !). In reality the best thing you can do for yourself is to find out what can be realistically achieved and put all your hard work into. Forex automated trading – as I have said several times – is not a gold mine for you to avoid work and sit on a beach to drink Margaritas all day. The journey is far harsher and demanding than your average 9 to 5 job, but so is the end much more rewarding.

If you would like to learn more about my perspective in automated trading and how you too can build systems with realistic profit and risk targets which use sound trading tactics to profit from the market please consider buying my ebook on automated trading or joining Asirikuy to receive all ebook purchase benefits, weekly updates, check the live accounts I am running with several expert advisors and get in the road towards long term success in the forex market using automated trading systems. I hope you enjoyed the article !