If you have been reading my blog recently you might be aware about the development of a trading tool I have built to use the metatrader 4 strategy tester as a "live" trading platform that would let us speed up the process of manual or discretionary system evaluation to a great extent. The tool allows us to use the visual backtesting feature of the strategy tester to trade on "live evolving charts" as we would trade the real market. You can read more about this tool and what it does
here
. On today's post I want to talk about the meaning of the word Umaki and how you can get this useful tool to increase the speed in which you learn to trade manually and understand the forex trading market.
What does Umaki mean ? Contrary to my general expert advisors which use words in Quechua or Nahuatl as their names (all experts of the Watukushay project use them) this trade-learning tool uses a word in Zulu, the language of a very well known group of Southern African tribes, to describe the EA. Umaki means "builder" in Zulu, I named it this way because I consider Umaki to be a "trader builder" a tool which can be used to get to successful manual trading much quicker – yet with a LOT of additional effort – in currency trading.
Why Zulu ? You might be asking. The reason for this is because of the way in which Umaki will be shared with all of you. Since Umaki does NOT have anything to do with automated trading but just with manual and discretionary trading I decided not to make it available within Asirikuy but to use it as a way to do something better.
–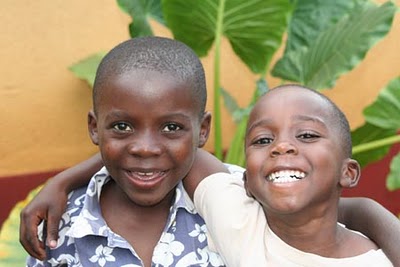 –
This is when I remembered the "Treasures of Africa" foundation one of my favorite charities dedicated to the protection and shelter of children in Tanzania. This foundation is run by a group of very dedicated and selfless Christians who attempt to do the impossible day after day to bring some hope into the heart of Africa. I have to say that the job they do is absolutely amazing and I have always greatly enjoyed to help them in as much as I can with what they need. I have to say that I also think the name of this charity is absolutely incredible, I can assure you that after you see their pictures you'll understand that diamonds are not the true treasures of Africa.
When I programmed Umaki it seemed like the perfect opportunity to help them and to do something to make the world better, even if it is only a grain of sand. If you want to get the Umaki EA to further develop your manual trading abilities please donate some amount of money (any amount you want) to the "Treasures of Africa" foundation. It would be absolutely great if you not only donated some money but also committed to the sponsoring of one of their children. Sponsoring a child is an absolutely wonderful endeavor and I can assure you that it is a true way in which you can make a difference to change some of the bad things happening around the world.
If you have made your donation or have started sponsoring a child please send me an email to ekans_(at)hotmail.com with a copy of your payment receipt and I'll be glad to send you the link to download the Umaki mql4 code along with a small set of instructions on how to use the EA. The download link and instructions will be sent to you within 24 hours after I receive your email. I believe that for people who want to become serious discretionary traders Umaki will be a very good tool and for everyone who sponsors a child rewards will go far beyond those of trading. Also remember that the donations you make to this charity are entirely tax deductible (at least under US law).
–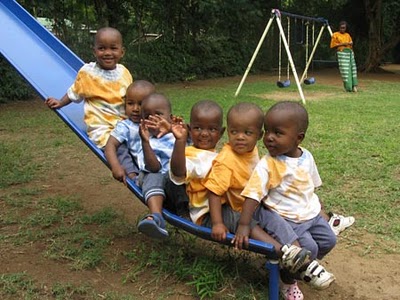 –
If you however would like to learn more about educating yourself to be successful in automated trading please consider joining Asirikuy.com, a website filled with educational videos, trading systems, development and a sound, honest and transparent approach to trading systems. I hope you enjoyed this article ! :o)