I have always stressed the importance of having reliable information when building a knowledge base to succeed in trading. It is no secret that information available online is often from unreliable and anonymous online sources which might – and often do – have less experience than the person interested in reading the information they have to offer. I have always believed that books from recognized authors who have a better idea of what is going on are a much better source of information than the online "hype" and therefore reading this type of material has always been one of my most frequent recommendations. Despite this fact I have never actually talked about which books I like and recommend to new traders so I decided to write an article today about this issue. On today's post you'll be able to learn more about which books I would recommend to people interested in learning more about automated trading.
–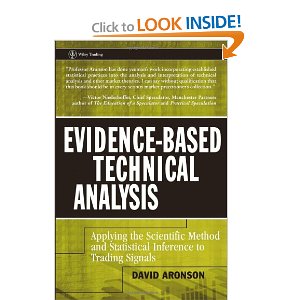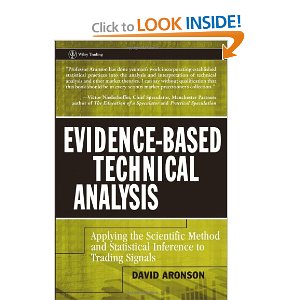 –
Now let's be clear about something from the start. As far as I could see there are no books dealing with the creation, design, evaluation and use of automated trading systems for the Forex market on the retail market – should I write a book guys? – and therefore the material you will find on all the books I will recommend was not particularly made for or thinking about Forex but many of the concepts introduced are nonetheless useful for anyone interested in algorithmic trading as a retail Forex trader. The books have very important concepts dealing with system design and testing but many of the practical aspects will need to be adjusted by the reader to fit the Forex market. Certainly important issues like broker dependency type stress tests are not taken into account – since they are not an issue in futures and stocks – so you need to understand the differences and apply whichever information can be extended over all markets.
Another very important thing I want to stress here is that you should NOT go to a website and buy all the book right away since you may simply be wasting your time and money by doing so. If you want to read some of the books then I would recommend you do this in a one-by-one basis and this way you will not have a "to-read" pile which will often make reading harder than easier. The most important thing is to work in a read and apply basis where you read a book and start applying at least some of what you have learned before you move onto the next one. You are not just going to get these books to say you "read them" but you are going to get this books to gain an education so application before "massive information gathering" is a priority. You're not in this to become an encyclopaedia but to apply whichever useful concepts you learn! I will talk about the books in the order in which I suggest you read them so please take this into consideration (of course, not set in stone).
–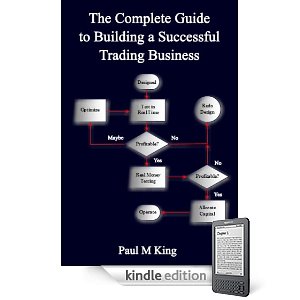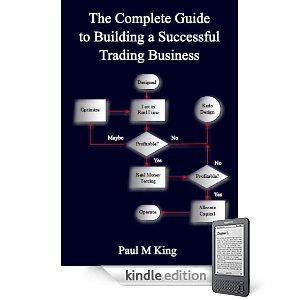 –
Now let us get into some of the books I would recommend. My first recommendation would be "Trading System Explained" by Martin J.Pring. through his book the author goes into many basic aspects of strategy development and gives a good view of how he develops his strategies in a reliable way. The author is not the best writer however and you may get a little bit lost at times, also the book would probably not be good to someone very new to trading although it is a good match for someone who has already been confronted with trading but wants to get into its algorithmic side. The book is not very advanced in this regard but does expose some very valid concepts in trading which are a worthy read for most people new to algorithmic trading. It could very well serve as a basic foundation for people interested in mechanical trading.
My second recommendation "An Introduction to Algorithmic Trading" by Edward Leshik and Jane Cralle is a fairly new book which talks about the foundations of algorithmic trading and the application of this trading technique demonstrated through the showing of live-used mechanical trading techniques. The book is no "great revelation" but for a new trader it shows key aspects of mechanical trading system development and exemplifies them quite good with trading strategies which are in fact being executed on a live trading basis. Most "coding" on this book is done in excel so for those a little bit shy at programming it may provide an "easier route" to get into this world. In summary another "core book" which might be useful for someone just getting into this game.
One of my favourites "Evidence-Based Technical Analysis" is a book by David Aronson which attempts to tackle automated trading from a "scientific-like" perspective. The book introduces the user to the scientific theory and applies them to the development of algorithmic strategies through the use of several statistical analysis techniques and sound system development tactics. I especially like the way in which the author talks about statistics which I think is a very good introduction to people new to algorithmic traders. When I say "learn statistics" I believe this book provides a solid starting ground for the necessary knowledge to apply this field of mathematics to the building and testing of mechanical trading system.
The final book I want to mention today "The complete guide to building a successful trading business" by Paul King is also a piece of material I would recommend since it gives you a good "course" on how to treat your trading and build your algorithmic career thinking about trading as a business. Although it doesn't detail strategy building or design this book does give some very important notes about how you need to approach your trading and what things you need to take into account in order to build a solid and sound long term trading perspective. If you want to eventually live from trading then this book is probably a must read.
Of course there are many other books I like and many I would recommend just to learn more about Forex and trading in general but the above books are merely a small summary of which ones I consider most useful for those of you who are just getting into the algorithmic trading "game". Sure, the above books won't make you a profitable mechanical trader and they won't give you holy grails to implement on MQL4 and become rich but they will give you some very important ideas about the field and the knowledge necessary to succeed within it. As I say before some knowledge about the Forex market is required to extrapolate many of the concepts and conclusions to this market but it can certainly be done after you start to apply and experiment with the presented concepts on the Forex market.
If you would like to learn more about my work in automated trading and how you too can earn a true education in this field please consider joining Asirikuy.com, a website filled with educational videos, trading systems, development and a sound, honest and transparent approach towards automated trading in general . I hope you enjoyed this article ! :o)