Yesterday we talked about our current monetary system and some of the problems that are behind it. The main issues we discussed pertained to the ability of banks to control the money supply and to restrict the possibility to generate interest for all debt participants by simply failing to spend interest once it was repaid. We discussed how all money is generated as debt and how this creates a "market carnage" for the repayment of the interest owed, an eternal shortage of money which can be exacerbated by the banks by failing to re-spend paid interest. Today it is all about the solution. Within the next few paragraphs I will expose some of my views and what I believe is the "perfect" monetary system.
WARNING: This is just a blog post not a tome on how to change our money supply for a new one! I certainly haven't thought about every possible loop hole and there are possibly an extremely large array of things which can be improved. Take this as what it is at the moment, a set of ideas which I believe could replace the current monetary system by a much more efficient machinery. Of course, they can certainly be improved!
–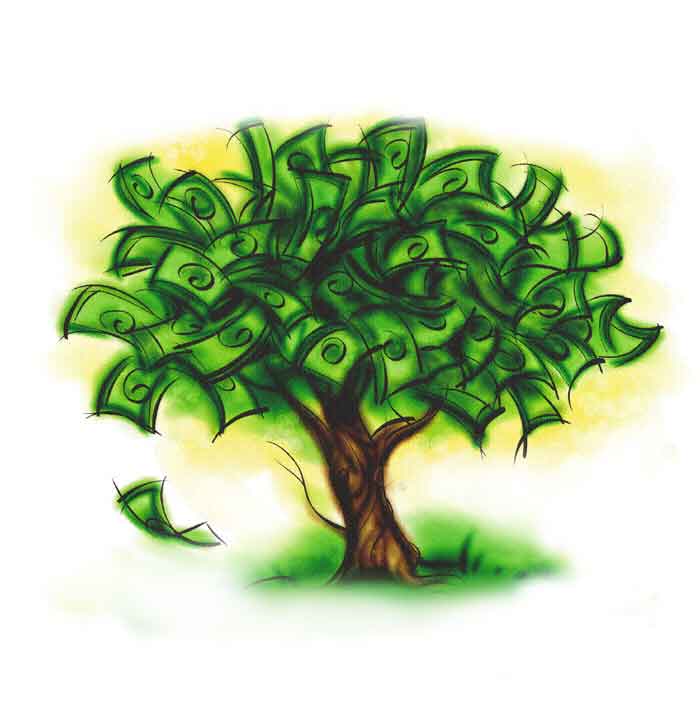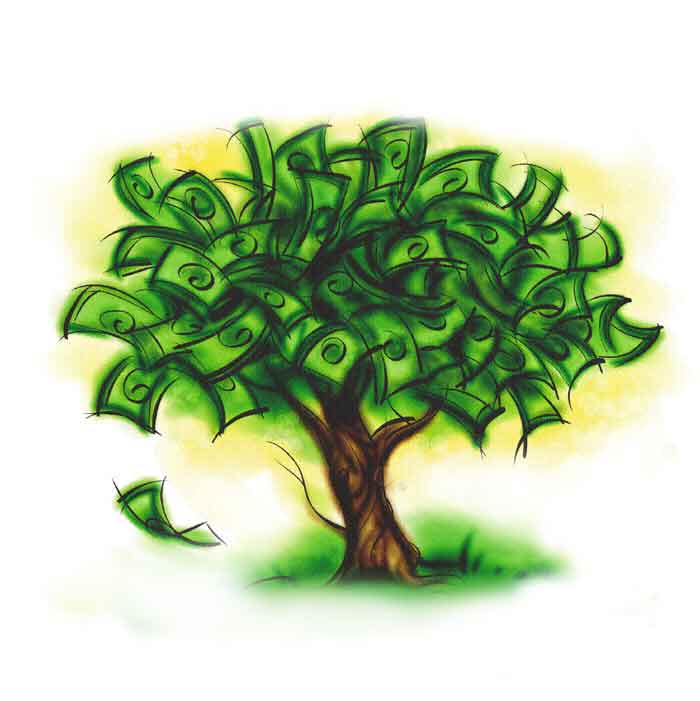 –
Let us start by looking at some of the possible solutions and why they are not realistic solutions to the problem. The first idea that most people have is to replace the current monetary system by an intrinsic storage of value (gold, silver, zinc, copper, etc). The idea here is that we would exchange something that has value on its own and therefore we would avoid all problems related to inflation and money creation since any "money" must be mined and minted. The problems we have here are mainly two fold. The first problem relates with the availability of the physical quantities of these metals. The world carries out huge amounts of exchange across the world in which we would need to transfer bast quantities of gold between countries and people for everyday operations. Gold would then become more and more valuable as it became less and less available relative to the amount of exchanges being carried out (as this increase exponentially while gold increases only linearly and at a very slow rate).
The second problem of this is the issue of supply control. All new gold is controlled by miners and minters and already available gold can be accumulated and stored by wealthy market participants. What happened if China decides to purchase all the world's gold production? What happens if a country starts to accumulate gold reserves causing a shortage on other ones? Gold inevitably puts the control of the monetary system in the hands of a few which can choose to accumulate metals and cause world shortages. Hard commodities are a BAD idea as currencies under the current world situation because they can be potentially controlled by a few, world supply of the commodity would become a primordial issue while this should not be the case.
To find the solution we need to remember that money in itself should not be dependent on anyone for its creation. Money should only be a means of exchange and therefore – by definition – it should exist as exchanges demand its existence. The amount of money available should be proportional to what we produce and exchange, it should be created organically by the market in itself without the intervention of ANYONE -government, miner, minter or banker- on its creation. We need a monetary system that is regulated organically without any intervention, money which comes into existence only to warrant exchanges and then disappears.
How do we achieve this? After long hours of thinking I have found the best solution to be the creation of a credit/debit system in which money is dynamically created purely as a mean of exchange. Let us suppose you have 3 people Peter, Jane and Roger who all have things each other want. The three of them have an electronic entry controlling their credit/debit status and all of them start off at 0. When Peter wants to buy a flower from Jane he credits 1 unit to Jane's account and 1 unit is debited from his. After this Peter builds a fence for Roger who pays him 1 credit (and gets 1 debit) and then Jane buys a pound of salt from Roger for 1 credit (and gets 1 debit). In the end the balance is zero, money was created purely as a means of exchange and – after all exchanges are finished – money is destroyed!
Of course, the beauty of this system is the ability to go into temporary debits in which you "owe" the community and you get credit which means the community "owes" you something. Debit in this scenario means that you need to provide something to the community while credit means you are entitled to take something. Now many of you may be thinking about what happens when someone just "screws up", can someone "default on their debit" ? We could limit the ability to get debit to your capacity to get credit. For example everyone would start at a minimum debit allowance which can be increased in the measure that you show capacity to produce more credit. If you "default on debit" then you are forced by law to do something for the community which gives you credit (like forced road building, social work, etc).
Another great thing is our ability to work as a community. If the government wants to build a bridge it debits all of our accounts and then credits the contractors who build the bridge and the money is effectively recirculated back into the community when the contractors spend this credit. The beauty of the system is that there is no debt-tied money and money is generated organically as we need to exchange things, debits and credits show your status against your community and after all exchanges are carried out the net outcome is ALWAYS zero as every credit corresponds to a debit in someone else's "account". Money here acts ONLY as a means of exchange.
Now a possible problem we have here is the accumulation of credit. What happens if someone decides to start taking credit and "not spend it" would they be able to make the community "owe" them in great measure? Could they cause an economic crisis? In principle credit accumulation is detrimental to the system and therefore we must prevent it because money is a means of exchange and should NOT be a means of accumulation. The way to do this is to automatically reverse transitions if the credit is not spent after a given amount of time. This means that you should cash the community's debit to you under a certain time frame or this debit will be nullified. Does this mean that you cannot save ? No, it simply means that you need to exchange money (a means of exchange) to a store of value so you can buy a commodity, a property or something else.
What if you want to get credit beyond your means? The good thing is that you can't as your capacity to go into debit is controlled by your ability to produce credit and your inability to pay debit forces you to carry out duties for your community which give you credit to pay this debit. Of course in cases where this cannot happen the community can agree to bail-out people (such as might be the case for very sick people, drug addicts, etc) by taking credit from everyone to repay their debit. Notice that I have NEVER used the word DEBT as DEBT is tied to interest and under this system all debits are INTEREST FREE. The beautiful symmetry of the system allows for money creation and destruction with money's purpose being solely to carry out exchanges (which is what money IS for).
–
Of course, probably a book will be needed to run into all the necessary details of how this system would be tied in the beginning to a regular currency system and how this migration would be carried out across economies but in principle it is a very sound choice which puts money in "its place" as a means of exchange which is created by people to exchange things, whose creation is ONLY limited by the means of production and which is NEVER limited by any group of people. Money supply is potentially infinite but TIED to exchange, all credits and debits are in the end cancelled and the net outcome is always ZERO. Money is only a means of exchange and in the end – when there are no exchanges to take place – it is destroyed.
If you would like to learn more about my work in automated trading and how you too can learn to build systems to trade under the current currency system please consider joining Asirikuy.com, a website filled with educational videos, trading systems, development and a sound, honest and transparent approach towards automated trading in general . I hope you enjoyed this article ! :o)