One of the traders who I know and respect the most said once to me that if people truly knew and understood how money worked there would certainly be a bloody revolution. After a several years living as a trader and getting deeper and deeper into issues dealing with our monetary system it becomes evident that the way in which money works is not only "dark" but utterly unsustainable in the modern world. On today's post I want to talk a little bit about how money works and what I believe the biggest problems of the current monetary systems are. Once you read this post you'll be able to understand a little bit more – or at least a different point of view – of why our current monetary system needs to be changed (I will also talk about my proposed solutions tomorrow).
What is money? That is perhaps the first question we need to answer. Many people would define money as a "means of exchange" or as a "representation of value" but those are merely definitions of money through function (which – in my opinion – are not explanatory enough). To be clear, money is simply an agreement. Money is the agreement we make as a society to grant something the power to become a means of exchange. For example a dollar bill on its own is practically useless (it has no intrinsic value, unlike something like a pound of rice) but it becomes "money" when we make a collective agreement that says that we will all accept it as a means of exchange. Money is then simply an agreement which can give any physical (bill or coin) or abstract (electronic) means the capacity to exchange goods.
–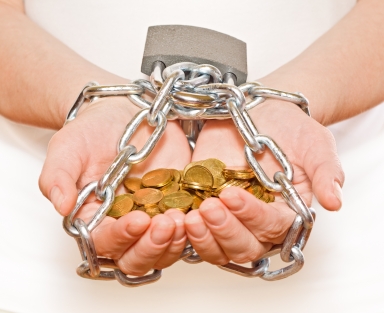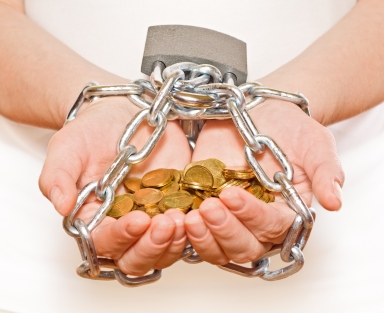 –
Traditionally the status of money was given to something which was a universal store of value in itself. For example in roman times everybody needed salt so salt became a good way to exchange goods universally as almost anyone would be willing to give you something for salt. Up until the last century gold was used as a universal store of value. This is when the first large problem of having money became apparent : the money supply. If everyone is expected to exchange things for a determinant store of value then the availability of that store determines the capacity of people to exchange goods. This is very important as when you have a low money supply then people cannot exchange goods or hire people and economic problems start to arise. However if you have "too much" then the economy "over heats" and the value of your supply lowers (as in inflation).
In our current economic system money is not tied to any sort of specific type of value but it is merely – as I mentioned before – an agreement we make to assign something the status of "means of exchange". In our current monetary system central banks – which are private institutions (yes, the federal reserve is a PRIVATE bank, nothing to do with the federal government) – create money from thin air as debt to some particular lender. Every dollar bill used by the federal government in the USA as well as money used by the EU and almost all countries comes from private banks in the form of debt. However – interestingly enough – this debt carries an inherent interest which is not "created from thin air" but which must be competed for within the market amongst the "debt-created" money.
Certainly when people compete for this money and pay the banks the banks now have the original money plus the interest they earned. If the banks move this interest money back into the system by spending it (not by lending it) then the money goes back and can be reused by other people to earn the interest of their debt created money. If banks spend all the interest which is repaid to them then the system "works" as you have a system in which all money is originally created as debt but interest which people compete for is reinjected into the market outside loans.
There is a very large and inherent danger with this system which is that how banks spend money becomes primordial in determining the health of the monetary system. If banks keep the money they have earned as interest then it becomes obvious that a percentage of people won't be able to pay their debts as there isn't enough money supply to do so. The evil thing about the current monetary system is the large amount of control banks have over the health of the economy. Why should the ability to exchange goods depend on the way in which interest is spent? Should the control of the system fall in the hands of a few? If banks decide not to spend a penny of all the interest they are paid and also reduce the amount of new loans then the economy crashes as there is simply not enough money supply available.
It is absurd how banks (especially central banks) have evolved from a "piggy bank" role to become the corner stone around which our whole capacity to exchange goods is based. Of course the solution to this problem is to have a way of supplying money which is both unlimited and self-regulatory, a means of exchange that depends solely on our need to exchange (the original objective of money) and not on anyone's particular control of the monetary supply. In other words we need a way to have money which is controlled by all of us and not by either a very few (banks), a larger few (government) or another few (gold or silver producers). Basing our monetary system on some hard-asset, like gold or silver is absurd as we need a monetary supply which doesn't depend on the availability of any limited resource. Commodities like gold and silver have a LOT of intrinsic value but their supply CAN be limited by the few who produce them. We need a money supply which is strictly tied to our capacity for production and exchange, a self-regulatory debt-free monetary system.
–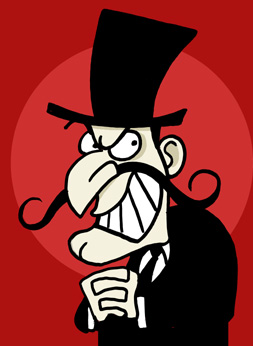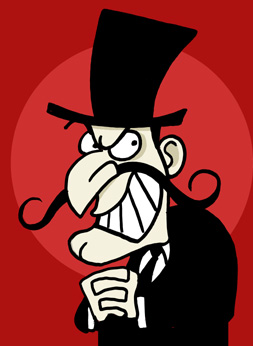 –
Stay tuned for tomorrow's post if you would like to learn more about the solution I have devised for the current monetary system :o) Also feel free to give your opinion about any solutions or additional problems you see in our current system! If you would like to learn more about my work in trading and how you to can learn to develop mechanical trading systems please consider joining Asirikuy.com, a website filled with educational videos, trading systems, development and a sound, honest and transparent approach towards automated trading in general . I hope you enjoyed this article ! :o)