It is not atypical for people to send me emails regarding the live results of Asirikuy systems. Emails with phrases like: What is Teyacanani's average monthly return? or, do you have any live tests for Atipaq? Are commonly found within my email inbox. Many people are puzzled by the fact that I do not share live results as this sometimes seems a bit "shadowy" since some people out there believe that I am trying to sell some systems simply on my word and reputation. However this is simply not the case. On today's post at mechanical Forex I want to carefully explain to all of you the reasons why I do not share Asirikuy live tests publicly and why I believe this is the most adequate and ethical behavior regarding these results.
First of all let us consider what a live test is useful for. If you have a certain automated trading setup you want to sell to other people with the mere idea of getting them to believe they can reproduce your results then showing a link to some investor access verified live account which shows profit is the best way to get them to pay for and use your software (with the aim of reproducing your results). If you're an EA seller who wants to get people to buy systems with the hope that they will "just work" and generate cash for them then you will probably be all for and support having public live tests (because this hugely benefits your business).
–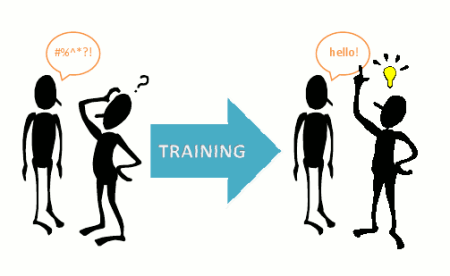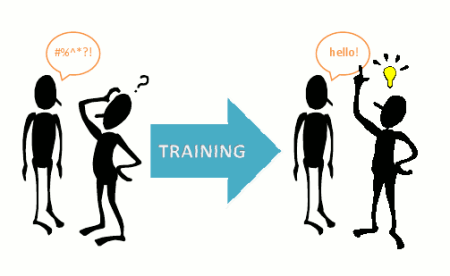 –
My problem with the sharing of current Asirikuy live account tests (and we currently have more than 70 real money accounts) is that people will inevitably believe that they will be able to reproduce the results on those live accounts on their own accounts. This encourages people to join the website just to get and run the systems without taking the time to learn about them, their logic and statistical characteristics. The main problem with this is that Asirikuy systems currently have – at most – about 2 years of live testing, something which is not representative of really long term results. Someone may get very excited about a 6 month live tests which has shown a 40%+ profit only to start trading the system before it goes into a statistically predicted draw down of 20%. The person is frustrated with the system that "failed" and starts shifting through Asirikuy systems attempting to follow the "best performers".
I strongly believe that live tests should not be used to encourage people to join my site because they encourage the idea that equity curves on live accounts will continue to behave as they have up until now without any consideration of long term statistical characteristics. People will use systems without understanding them, they will not know anything about Monte Carlo evaluation or adequate risk assessment and they will be disappointed when the Maximum draw down of a 1 year test starts to increase to what is considered the long term statistical norm for the system. The fact is that if I shared live results many people would join just to get the systems and reproduce these results and this is a SURE WAY to fail in trading.
Again I would like to emphasize that Asirikuy is NOT an EA selling website. I have absolutely no intention to make people believe the systems we have developed are the best and that they can "make a killing" by using them on the market. On the contrary I want people to know that the key to profitability in algorithmic trading lies within understanding and the gathering of knowledge which is precisely what Asirikuy is about. The website is about teaching people how to succeed in this business (using the knowledge I have put into practice to do this myself) but it is in no way going to try to "push" any magical trading solution onto people who want to join. The website proposes an education in automated trading, which is the MOST IMPORTANT thing to achieve success in this field.
There are already a couple of people discussing Asirikuy systems online and a few websites showing live results of the systems (for example my friend Chris's blog) but I will NOT share Asirikuy private live results with the general public as this puts my website very effectively as if I was trying to sell some kind of "expected performance" to prospective members. This is terribly irresponsible to do from my part as I would be discouraging learning and understanding, I would be providing live tests which give a future expectation that ignores long term profit and draw down cycles which are precisely what must be perfectly understood in order to trade successfully. I therefore consider this sharing against my website's main objective which is to share an education, not a "set and forget" solution.
In general I believe this has had the precise effect I have been looking for, it discourages the "holy grail hunter" and encourages people who truly have an intent to learn to join the website. This means that Asirikuy members are generally focused on understanding what they are doing and analyze live results in the context of all Asirikuy knowledge. In the end that is precisely the reason why Asirikuy live results are only available to members, because the knowledge and understanding gained within Asirikuy is VITAL to put the systems and their results into the right context, without any false expectations or wrong assumptions. In the end if you need live tests to join Asirikuy then you're looking for the wrong thing on our website (just a set and forget system) and it is probably best for you to move on.  Our community is about people who want to learn and understand and holy grail hunters will definitely not benefit from it.
If you are interested in Asirikuy please remember that this is geared at people who want to succeed in automated trading through understanding and knowledge, it is NOT about finding any holy grail or about getting you to use some "set and forget" solution. Joining Asirikuy just to get systems is a BIG mistake which will only have financial loss as a consequence. If you truly want to succeed in automated trading by UNDERSTANDING what you're doing, creating a solid base in system design, evaluation, development and analysis please consider joining Asirikuy.com, a website filled with educational videos, trading systems, development and a sound, honest and transparent approach towards automated trading in general . I hope you enjoyed this article ! :o)