During the past several years I have kept the development of trading tools exclusively inside the Asirikuy community but during the past few months it has become obvious to me – due to emails from several people – that some traders are also interested in using our tools without joining our trading community. The reasons are several, from people wanting to avoid paying a yearly subscription to others who don't have the time to study and others who are already professional algorithmic traders who just want to increase their analysis or system design capabilities. In the light of this I have decided to start to externalise Asirikuy tools in order to comply with this market demand that will certainly increase the availability of these tools to others while keeping our learning material and trading implementations available only to those who want to join our trading community. On today's post I want to go through the reasons why I have decided this to be the best course of action and how this will be implemented going forward.
I have to say that through the lifetime of Asirikuy I have always received emails from time to time from people who are interested in using our tools without joining our community. People often wrote to me about the APDAT or the Monte Carlo simulator and it seemed to me that joining the community was essential to using this tools as I perceived as irresponsible behaviour to make tools available to people who might not have the knowledge necessary to take advantage of them properly. However during the past few months I received emails from several professional and regular retail traders who made a very good case for the external selling of tools and I have therefore decided to implement their advice and start this externalisation procedure.
–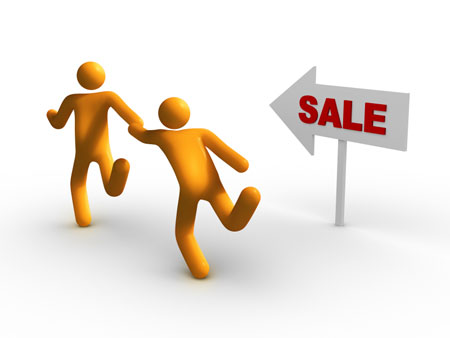 –
One of the best arguments made, which I have come to realise in the past year, is that it is not my responsibility to educate those that do not want to be educated and therefore I should not be overly concerned with the way in which tools are used provided that I voice my concerns about their use properly. Another very important aspect is that making the tools available externally keeps away people who want to buy the tools but who are not interested in learning or in our trading implementations. Keeping access to our trading strategies and frameworks restricted to those who are interested in learning and contributing in a community environment is fundamental as those people interested in just access to tools might not take advantage of all the other aspects of our community.
In particular the most important reason why this makes sense is because by keeping everything bundled I feel that I am often making people pay more for the whole package while they could be paying less for just the tools if this is the only thing that they want to use. By joining Asirikuy I provide a learning experience that allows users to become more involved in the learning process and truly understand everything that is going on but I shouldn't seek to provide this service to people who are simply not interested in this part of our community. Another important argument for sharing some tools is that I want to start sharing revenue with people who have contributed with the coding of some of these implementations within our community. 
If the programmers involved with each tool are in agreement with the external selling I will make them available through this website through a simple (one time) paypal link. Some tools might be more expensive than others but our analysis tools will most likely be in the 20-150 USD price range. The first tool that will be available through an external purchasing option will be Kantu – our parameterless price action based system generator – which will be available for 120-130 USD. There will be a demo version available for this program (everything but code exporting will be available). It is worth noting that programs with comparable functionality – such as adaptrade or priceaction lab – are retailing for a price well above the 1000 USD. Another advantage is that Kantu will be available for Windows, Linux and MacOS (unlike these other programs).
Purchasers of our tools will also have all minor version updates available for free (bug fixes, etc) and updates to new major releases will be available under a small fee (whether to update is obviously optional).  Obviously all updates are available to Asirikuy members for no additional charge and any manual or document developed for externally available tools will also be available to members of our community. Other aspects of our website – such as our Alpari data – might also be available for purchase (although I have to consult my source first). The Kantu demo and purchase option will be available from this week so stay tuned to learn more about this release :o)
If you have any concerns, questions or suggestions regarding this change please feel free to post within the comments, I am certainly eager to read what Asirikuy users and programmers think about this new direction  as well as people who are interested in our tools but not in joining our community :o)
If you would like to learn more about trading and how you too can become a better trader through a community approach please consider joining Asirikuy.com, a website filled with educational videos, trading systems, development and a sound, honest and transparent approach towards automated trading in general . I hope you enjoyed this article ! :o)