When facing the large amount of possible biases derived from the construction of trading strategies one of the most common solutions is to try to test systems on "unseen data" – also known as out-of-sample data – in order to obtain measures of performance that are independent from the data used to construct our trading strategies. However, there are many issues with the use of this "out-of-sample" data, particularly because what we perceive as unseen data never fulfills the conditions needed to occupy this role. Through the following paragraphs I am going to explain why there is no such thing as "out-of-sample" data and what this means for strategy development and testing. We will go through the conditions needed for something to be considered truly "out-of-sample" and why historical data can never fulfill this role, something that becomes even clearer with the use of modern computational methods for trading system generation.
What is the objective of an "out-of-sample" test? The real objective of this type of test is to serve as a proxy for live trading. You have generated a strategy using some data and you then want to know what would have happened if you had taken the decision to trade this strategy live. The idea is that if your strategy falls into any type of testing bias the out-of-sample test will reveal it by making your strategy fail bluntly. If you test your strategy under unseen conditions before live-trading you then have in theory a better chance of withstanding new market conditions because you have made sure that failure is not due to any bias within the generation process. The objective of the out-of-sample is to provide us with a live-test before a true live test, a verification that our development has followed the right path.
–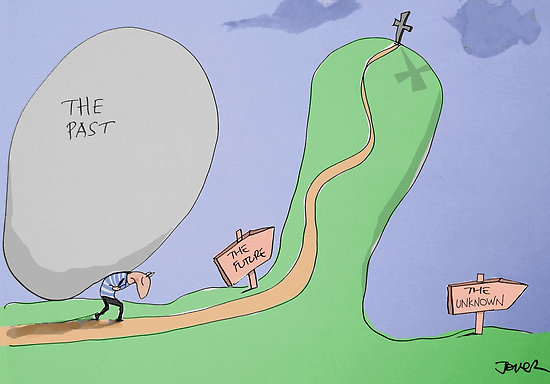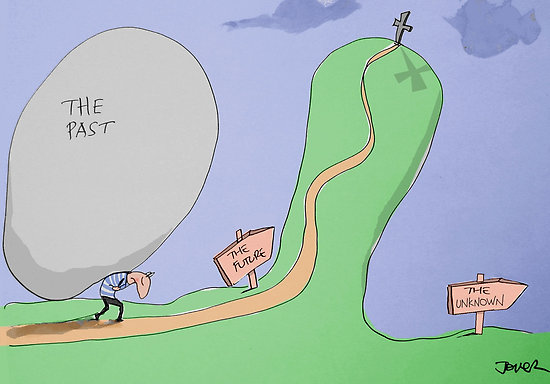 –
If you want to have something that is a proxy for live trading then it needs to fulfills the fundamental characteristics of a live trading exercise. The data needs to be unknown (no crystal ball) and the test can only be carried out once (no redo). These are the two main characteristics that make an OS test using historical data impossible. Historical data is both known and allows for historical repetition, meaning that you can use it as many times as you want and you already know what it's like. This introduces all the inherent biases related to data snooping and data-mining, even if they are not literally within the simulation runs they are within the entire process because of the fact that the data you're using is historical.
Let me explain myself a bit better. Suppose you want to create a system for live trading and you have data from 2000 to 2014. You then decide to use data from 2000-2007 and then data from 2007 to 2014 to validate your system. You create a system with great 2000-2007 results and then the 2007-2014 results are bad, so you go back to the drawing board. You do this until you have a system that is optimized from 2000-2007 and still works great from 2007-2014. You're very happy that you finally have something that was designed with 2000-2007 data and worked in a 7 year OS period. However you shouldn't be this happy because your process made sure that the OS period became part of the in-sample analysis as it was used repeatedly until something that "worked well" was found. When using any OS technique you will always do tests and modifications until the end result is profitable, regardless of the system or testing scheme complexity.
The issue here is that when the possibility to use an OS more than once exists you have the chance to perform as many trials as required to find a technique that works on that OS — your process is fitting a system to a historical period through trial and error and you cannot do this with live data. This applies to walk forward optimization (WFO) techniques as well, the OS periods are still historical data and they are still reused but the fitting exercise is simply more complicated because you have to find something that works well across many of these tests. Having a system that works on WFO simply means that you have found a strategy that succeeds at a more complicated fitting exercise but it is still as biased as any other system developed with historical data because you cannot remove the bias from a data set which is known and can be reused. It is also unsurprising that many systems with limited degrees of freedom that worked on long term tests also survive WFO analysis, this is simply because all the OS periods of the system were previously introduced as well in the initial design when the system was tested across the whole landscape. When using WFO you will perform variations and repeat tests until you obtain better results, just as you would do if you had a single OS.
–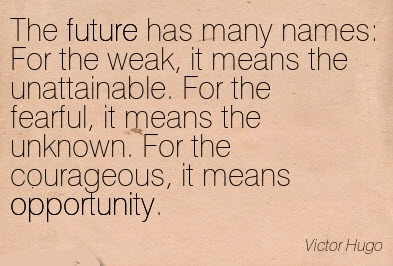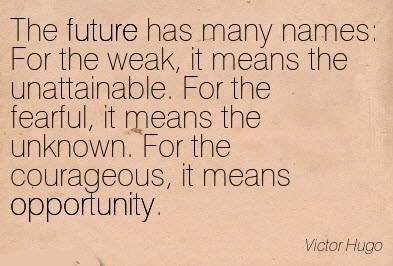 –
Algorithmic strategy creation exercises better show these dangers. Using a system generator you can create and test different strategies until you find some system that is able to work under WFO conditions. Given any symbol and system there is a complicated enough set of rules that will enable a successful WFO to happen (even more so if you also take into account that the WFO process has rules that can be optimized as well, such as window sizes, anchoring, etc). This does not mean that your system is better able to survive or adapt to future market conditions successfully, it just means that it was able to fit a more elaborate testing scheme on past historical data. There is actually not a single piece of actual real quantitative evidence I could find that shows that a system developed to give a profitable historical WFO is actually better able to generate a profitable live trading result than a system that was developed to give profits through the whole back-testing period above data-mining bias. If you do know this evidence, please post a comment with it so that I can include and comment on it. I can tell you that I've personally seen systems with 20 year WFO successful tests fail bluntly under live trading conditions.
Any historical data cannot be an out-of-sample, because all historical data is known and can be used an infinite amount of times. You can always modify and mine systems or testing processes long enough to obtain the results you want and the only factor that limits the amount of profitability/complexity you obtain is the power of your data mining tools and the complexity of the testing schemes they can accommodate. However every scheme you can come up with suffers from bias problems inherent to the use of historical data that cannot be removed by doing more complex mining exercises. In the end what you're dealing with is the inevitable premise that the future is unknown and that no matter how much you develop on historical data, you cannot generate certainty against a future that – as a true out-of-sample – is really unknown and can only be traded once.
However this does not mean that everything is lost ;o) It simply means that you should consider that OS exercises do not remove the biases inherent to historical testing and that IS/OS tests can simply fool you into deeper complexity that might not relate in any way with the future or your ability to profit from it. My advice is to develop systems that perform well above your data-mining bias within your historical data (real historical inefficiency) and then make sure that your strategies give back as little as possible (take advantage of luck) and are easy to fail-detect (easy to know they stop working from a statistical point of view). Highly historically profitable and linear strategies with good position management techniques often fulfill these criteria. What you want is to know that your strategy exploits a real historical inefficiency, that it won't give back when it gets favored by being lucky and that it will be easy to know when it fails.
If you would like to learn more about strategy development and how you too can develop your own trading systems with algorithmic generation methods please consider joining Asirikuy.com, a website filled with educational videos, trading systems, development and a sound, honest and transparent approach towards automated trading in general . I hope you enjoyed this article ! :o)