Certainly when you trade within any forex account you should know that the probability of a total account loss is always present despite any money management principles or account safe-guarding you might put into practice. There is always the possibility that something might happen which might make your stop loss, exit tactics and other money management guidelines useless as the market destroys your trading funds. This type of event where something so devastating happens that it puts your account at a wipe-out risk might be called a "black-swan" a term coined to refer to very rare events which are – although extremely improbable – possible. On today's article I am going to talk to you about the robustness of trading systems against black swans, what we can do to protect our accounts against such events and what we cannot do.
In nature, the swan is generally known as a bird with white feather. However, during the 18th century people discovered a new kind of swan – a black swan – which had gone unrecorded for all previous history. This is why Nassim Nicholas Taleb decided to name his theory of improbable events the "black swan theory" dealing with the existence of events which were not either predictable – in their consequences, scope or effect – nor preventable in anyway. In his theory Taleb talks about events which have high impact in historical terms which mark dramatic "turns" in the way in which things had unraveled. For example, the birth and life of Jesus of Nazareth can be considered a black swan historic event, something that dramatically altered history thereafter which had an effect that couldn't have been predicted before hand with a probability that cannot be accurately calculated (because of its rarity).
–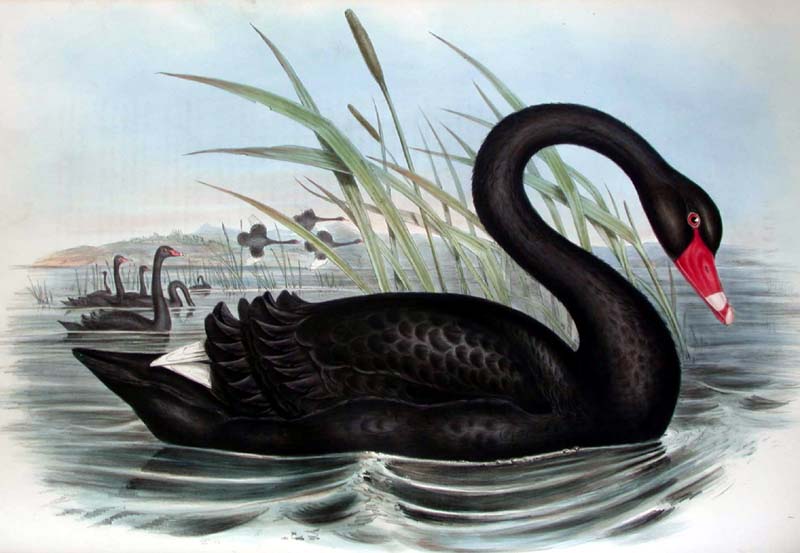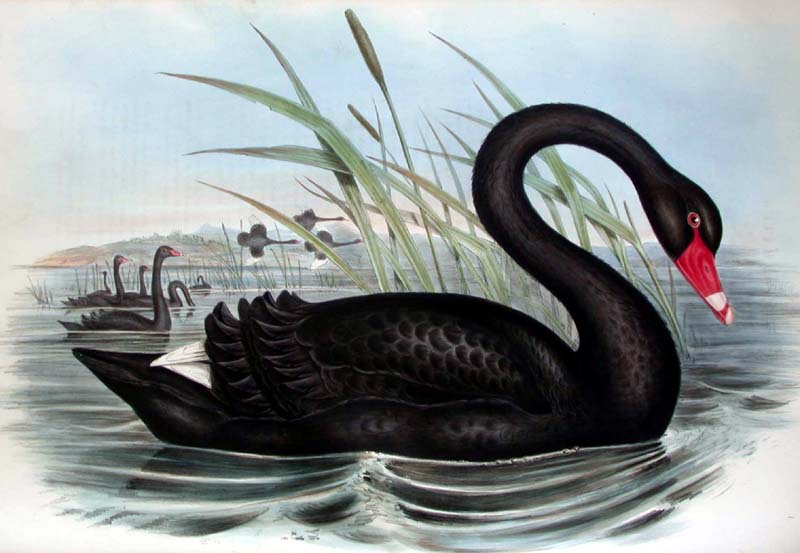 –
In trading of course, I will refer to "black swan events" from a slightly different perspective, not talking about historically important events – although they might obviously link – but about technical trading events which are bound to be extremely rare. The rarest of the possible events that could be damaging to forex traders – and the one we must concern ourselves the most with – is a large gap event.
When you enter a trading order on the market with a stop loss value, the order guarantees that the broker will get you out of the market on the next tick worse or equal to your stop loss which grants enough liquidity for you to get out. In regular market conditions – in a market as liquid as the foreign exchange – this means that you will almost always get out at the exact stop loss price or a value slightly below. However when the market gaps below your stop loss – like how it can happen during a weekend – you can get a loss which is worse than your stop loss since the next tick available lower than you stop loss is significantly below this value.
The largest gap I could find in forex trading during an analysis of the past 10 years on the 4 majors was of around 300 pips on the GBP/USD, corresponding to what appeared to be a very surprising NFP release. However if you have a system which trades at a 2% loss per trade with an 80 pip stop loss a 300 pip "worse than stoploss" gap would imply a loss of  9.5%, which is a large yet manageable loss for a single trade. In order to wipe your account, the gap would need to be about 10 times bigger or 3000 pips, implying a move from – for example – 1.5 to 1.8 on the exchange rate without any ticks in between.  Is this impossible ? Since this has never happened and we do not know what is needed in order for this to happen it becomes impossible to know either its probabilities or its causes, indeed a true "technical trading black swan".
What can we do ? There is little we can do if such a scenario develops. However there are several safeguards we can take to minimize or potential losses from such a catastrophic turn of events. First of all, we should implement a safeguard against large gaps (which would mark very uncertain market conditions), therefore it becomes important to make systems halt trading if they ever detect a gap larger than, for example, 10 times the last 14 period ATR. Such a system halt would imply a total system stop, needing a manual restart for the systems to continue their trading.
The second safeguard we can implement is the use of a wide variety of low risk systems instead of a few high risk systems. Having more systems with less risk implies that only a fraction of them might be trading at any given time and the outcomes of their losses if they get caught in the "wrong side" is diminished. Another safeguard which is important is the implementation of strategies without a take profit which can help us "profit" from such a move while other strategies taking losses suffer. Such a hedge is NOT possible with strategies which use a TP because the take profit order implies the broker will fill your profit AT the TP level if the market moves above it, so if there is 1000 pip gap, you will be filled at your TP, NOT at the much more favorable gapped price. In the end it is good to have a few strategies that don't use a TP in order to have an "open end" in which we can profit if a strategy catches the black swan event towards the "good side".
As you see, we are then quite limited in our capabilities to protect ourselves from such improbable yet potentially destructive events. Having a safety feature to prevent trading after the black swan happens, having many systems with low risk and having systems that can potentially "follow the swan" are some of the things we can do to prevent a black swan effect from wreaking havoc into our trading. Can you have total protection against a black swan ? Can we guarantee that there won't be such an event ? No. All we can do is prepare in whatever ways we can :o).
If you would like to learn more about my work and learn to develop your own likely profitable long term profitable strategies and design your own automated trading system portfolios please consider joining Asirikuy.com, a website filled with educational videos, trading systems, development and a sound, honest and transparent approach to automated trading in general . I hope you enjoyed this article ! :o)